Shopping Cart
Your Cart is Empty
There was an error with PayPal
Click here to try again
Thank you for your business!
You should be receiving an order confirmation from Paypal shortly.
Exit Shopping Cart
Fun Art Professor
Inspiring & Nurturing Creativity in Young Chidren
"Loren, your art is beautiful. Don't let anyone ever tell you that you can't be an artist."
- Loren Long's mother
Loren had an eye exam after having trouble seeing the chalkboard at school.
It was then, at age 14, that he was diagnosed as being color blind.
The optometrist said to Loren's mom that it was no big deal unless he wanted to be an electrician or a dermatologist or an artist.
The problem was...Loren's dream WAS to be an artist.
Loren did not give up on his dream because of his mother's encouraging and immediate response.
And now, Loren Long is a best-selling children's book illustrator.
I had the pleasure of seeing him, along with the award winning author Matt de la Pena, speak at a bookstore in Maplewood, New Jersey promoting the release of their newest book, Love.
Loren did a quick sketch of the book cover while de la Pena spoke about their collaboration. Here are some photos of Loren creating the sketch.
xxxxxxxxxxxxxxxxxxxxxxxxxxxxxxx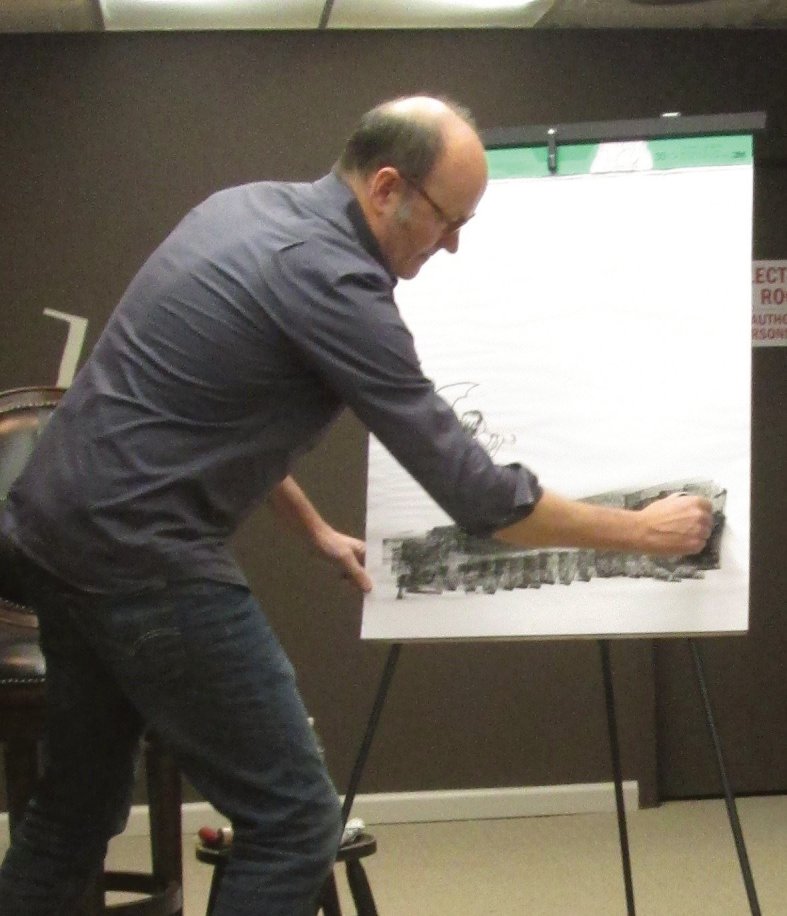 xxxxxxxxxxxxxxxxxxxxxxxxxxxxxxxxxxxxxx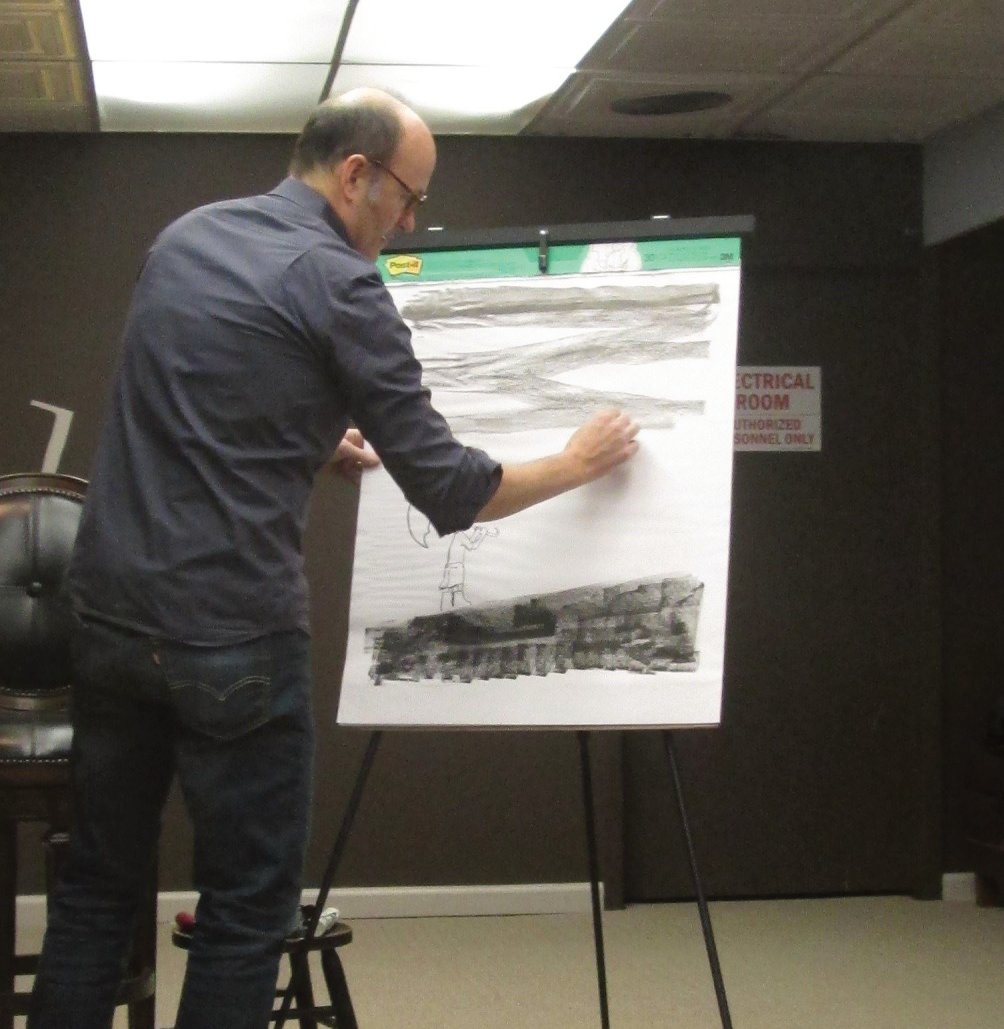 xxxxxxxxxxxxxxxxxxxxxxxxxxxxxxxxxxxxxx
You can read more about the book, Love, at this link:
time.com/5093669/why-we-shouldnt-shield-children-from-darkness/

You can read more about Loren Long at this link:
https://www.nytimes.com/2017/12/23/books/a-colorblind-artist-illustrator-childrens-books.html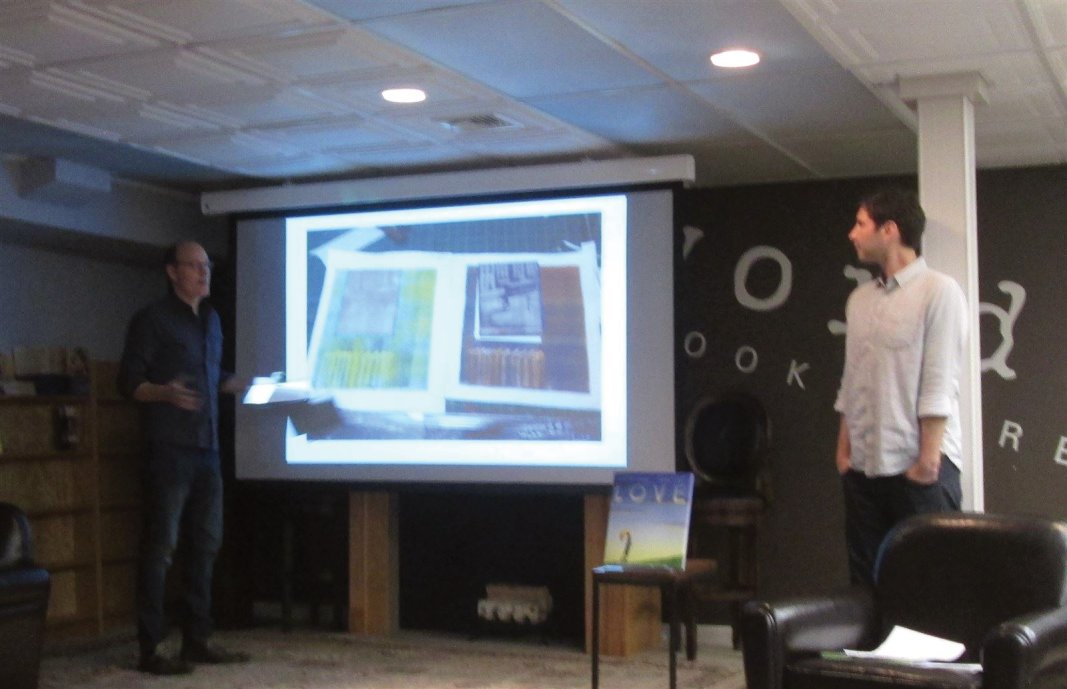 You can watch a video about their collaboration at this link:
ART NOTE:
The illustrations in the book were done by a process called printmaking. This was the first attempt at printmaking for Loren. He then enhanced the prints with other various mediums such as paints and colored pencils.
xxxxxxxxxxxxxxxxxxxxxxxxxxxxxxxxxxxxxx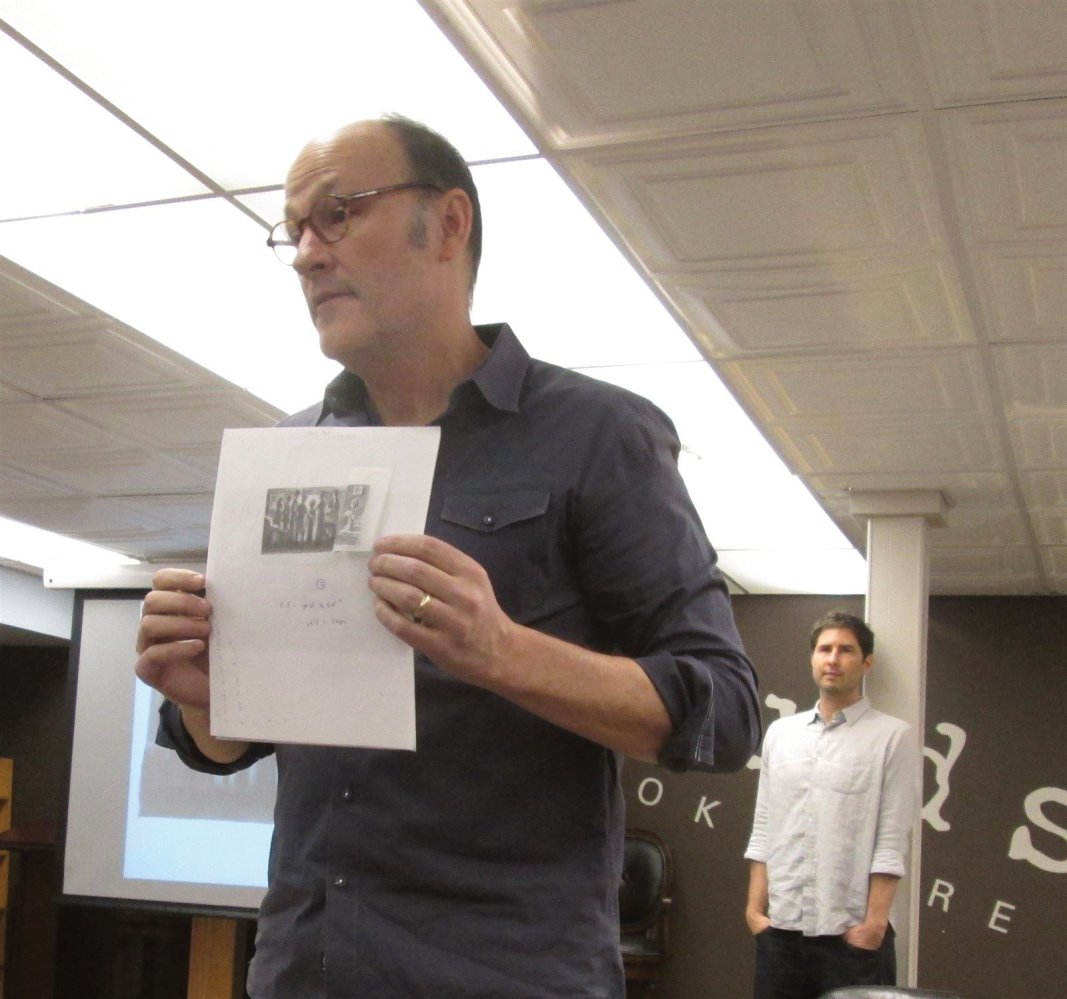 All of the month of May and the beginning of June kept me busy with preparations for attending my first book conference.
The 21st Century Children Nonfiction Book Conference was an amazing experience. I was able to attend workshops, panel discussions and social networking events with numerous engaging authors and publishers. 

I highly recommend the book written by one of the conference presenters, Laurie Salas Purdie, for your little ones. 
Her book,  A Leaf Can Be,  is incredibly enchanting and a great inspiration piece to use with the fun art projects I wrote about in my last two Spring posts, Spring Trees Part 2 & Spring, Where Are You? , in the Art Project category of this blog.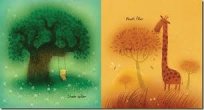 These pages show how a leaf can be a "shade spiller" or a "mouth filler".....just a few of the entertaining roles that leaves can play.
The artwork in this beautifully rhyming picture book is done by Violet Dabija, who lives in Chisinau, Moldova. (Moldova is a small sliver of a country located between Romania and Ukraine.)

More fun art projects are on the way soon.  In the meantime, below is a very cute hand-print & fingerprint idea that can easily be done when exploring what a leaf can be.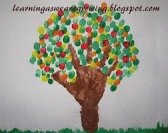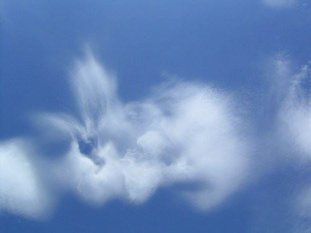 "Don't let one cloud obliterate the whole sky."—Anais Nin
Do you remember, as a child, lying in the grass on a warm summer day, looking up at the sky, watching the clouds change formation as the wind tossed them across the blue landscape?
This is the magic that's captured in the charming little picture book, 
It Looked Like Spilt Milk
by Charles G. Shaw, published in 1947.
The graphics in the book are simple white shapes against a blue background. The back cover entices you with the verbiage, "Sometimes it looked like Spilt Milk. But it wasn't Spilt Milk, Sometimes it looked like a Bird or an Ice Cream Cone or a Birthday Cake or an Angel.
But it wasn't a Bird or an Ice Cream Cone or a Birthday Cake or an Angel. What was it?"
The answer to the mystery, of course, is that "it" is a cloud. The suggested age level for this book is from 4 -7, but I have used this book in my toddler classes with children as young as 2 ½ as an inspirational tool for some very simple art projects in which a child can create his or her own cloud scene.
Here are a few simple fun activities to while away a cloudy day:
Collage -
Paint with glue onto blue construction paper or cardstock, then attach
stretched out
pieces of cotton balls to the sticky places.
(Keep some inexpensive brushes with your art supplies that you use only for glue applications, because after using them for glue, they will no longer be useful for paint. But do wash them out after each use.)

Shiny star stickers can be applied to transform the picture into a night scene.

Paint 1 – On blue construction paper, drop white acrylic painted that's been watered down a bit, onto the center of the page. (The water addition will make the paint look more like milk.) Blow the paint around on the paper with a straw or fold the paper in half and then reopen it.

Paint 2 - Do a reverse technique. Dab or drip heavily watered down blue watercolor paint onto white construction paper or watercolor paper. Blow the paint around with a straw.

Felt Board – Glue a sheet of blue felt onto a piece of cardboard. Cut out random shapes of white felt. The white felt will stick to the blue felt without any further adhesives.

Encourage your child to tell you what his or her "cloud" shapes look like. You could even staple the pages together to make a cloud book.

It Looked Like Spilt Milk is such a great book to add to your library of picture books. And there are actually used copies of the book for sale at Amazon.com starting at one cent!
/