Shopping Cart
Your Cart is Empty
There was an error with PayPal
Click here to try again
Thank you for your business!
You should be receiving an order confirmation from Paypal shortly.
Exit Shopping Cart
Fun Art Professor
Inspiring & Nurturing Creativity in Young Chidren
"Caleb's handwriting still stinks, so I'm writing the Christmas letter again this year."            - Mia, age 7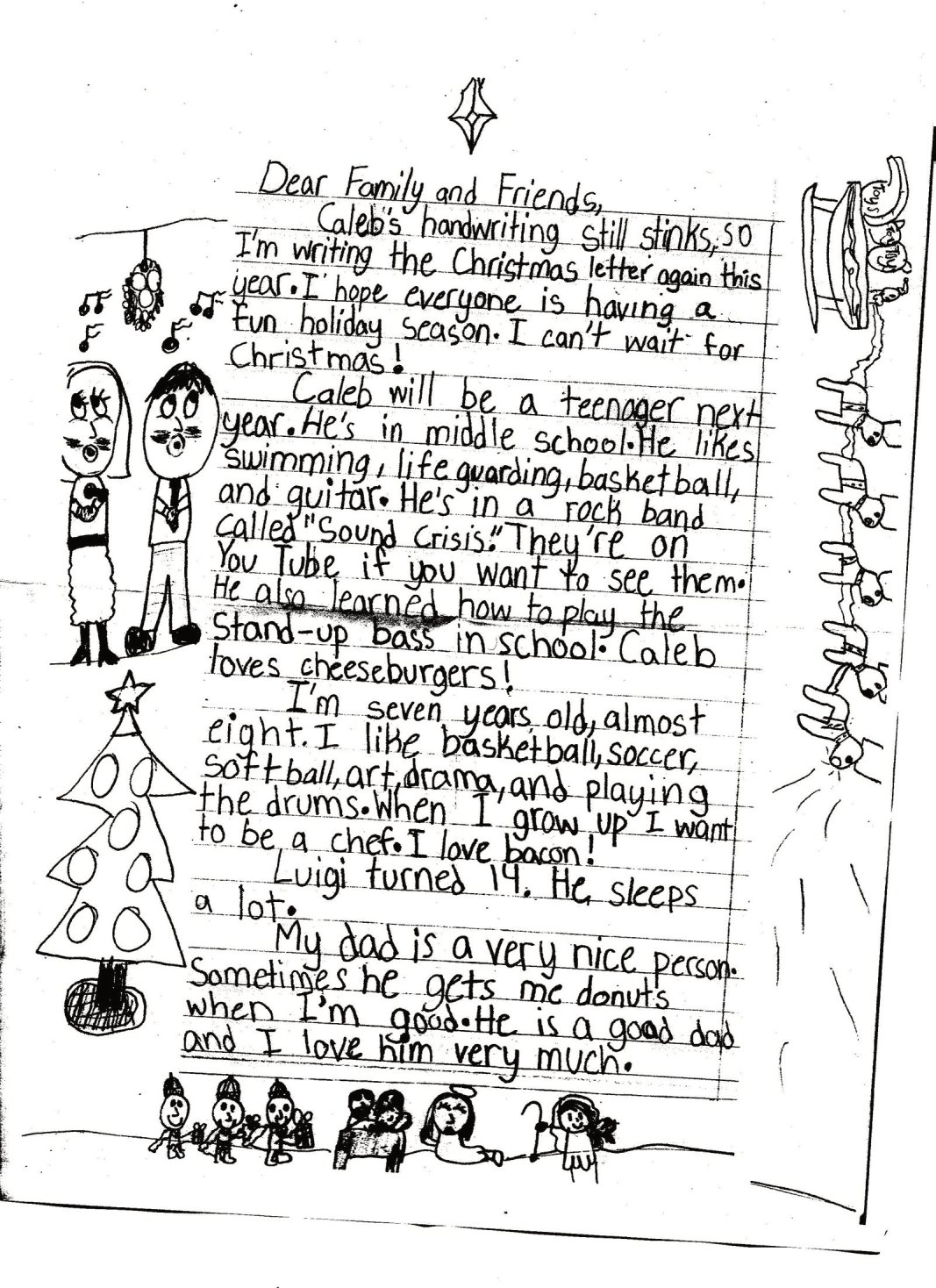 It's not too late to send out that holiday newsletter!




On the years when I have not been "on my game", I have been known to send out a "Happy New Year" letter which can be mailed out at any point during the month of January.






And if that seems too ambitious for you at this point, think about this....
who wouldn't be thrilled to receive an informative love letter on Valentine's Day?
My absolute cut off date would be Easter. Beyond that, it does make sense to just hang it up and start taking notes for the next holiday season (and I don't mean the 4th of July).
A Terrific "Fun Artist"!

An entertaining twist on the holiday letter is to have your child do the composing. This is the  quoted artist and writer of the letter above who took the job over from her older brother, Caleb, last year. Note Mia's creative addition of holiday art work.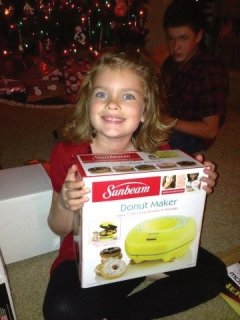 Even if your child is too young to do the actual writing, you can have him or her "dictate" the letter to you, while you do the transcribing.


 
Check the after Christmas sales.
Right now is the best time to look for great buys on holiday designed paper stock for your 2013 Christmas or Hanukkah letter.







Other sale items to search for are holiday rubber stamps.  I  have never met a child that didn't enjoy rubber stamping. Stamping provides an "instant gratification" artistic experience for kids as young as 2 1/2. No need for holiday pre-printed stationery when your child can do the designing. The stamps can also be used to make your own wrapping paper. Get inkpads in different holiday colors and do repeated stamping of the same image on a roll of white paper or trimmed brown paper bags.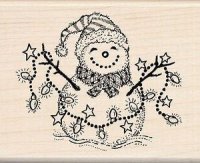 The Best Reason to Write a Holiday Letter.

I keep a copy of each year's newsletter in a special binder. Before writing my new letter, I always read over the previous year's one to see where I left off.  This year I paged through all the letters in the binder and realized that they had become a beautiful journal of our little nuclear family's history. One day I will make a copy of it for each of my children as a special keepsake gift.
Special holiday decorative binders can be found online at :
http://www.zazzle.com/prancer_reindeer_christmas_binder-127337652861961974?view_hack=fvbv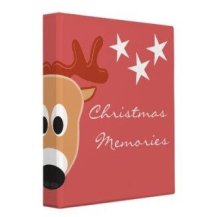 My Guidelines when Writing a Holiday Newsletter 






When writing my annual  letter, I generally adhere to the following self imposed guidelines:



1. Never dwell on negatives.

2. Keep the letter length to one page.

3.  Optional - Add a beautiful, loving or humorous quote at the heading of   the letter.  Here are some I have used in years past.



"I thank my God upon every remembrance of you."  
- Philippians 1:3

"Reflect on your present blessings, of which every man has many, not on your past misfortunes, of which all men have some."
- Charles Dickens


"The secret to a rich life is to have more beginnings then endings."
- Dave Weinbaum



The website,
www.brainyquote.com
is a great source for finding suitable quotes.
4. Don't brag!
Use the approach of an
elevator pitch
when describing the events and accomplishments of your family's year. An elevator speech is a short summary used to quickly and simply define a product, service or organization. The name "elevatorpitch" reflects the idea that it should be possible to deliver the summary in the time span of an elevator ride, or approximately thirty seconds to two minutes.
Think of it this way. Picture yourself running into an old aquaintence in the grocery store.  You are asked, "How is your family doing?" You wouldn't stand there for an hour regaling about every wonderful detail. You would just give highlights.


In Defense of the Holiday Newsletter

The holiday newsletter has often been maligned over the years.  I have to say that receiving these letters and accompanying photos is one of my favorite things about the holiday season.


My beloved family and friends are spread out over the continental U.S. from New Hampshire down to the southern tip of Florida ---- and from mid- Long Island to the western most tip of California. With all our busy lives, sometimes this is the only time I get updated on their happenings.


So spread some joy!
To quote the famous American singer and actor, Dean Martin, "Keep those cards and letters coming, folks."
/