Shopping Cart
Your Cart is Empty
There was an error with PayPal
Click here to try again
Thank you for your business!
You should be receiving an order confirmation from Paypal shortly.
Exit Shopping Cart
Fun Art Professor
Inspiring & Nurturing Creativity in Young Chidren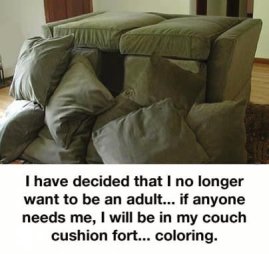 Rosanne had given birth to a (how shall I put it?) rather high spirited son, Eddie.
At least one item in our house would get broken, every time, during an "Eddie visit".
Even though toy guns were not allowed in their house, Eddie would creatively chew cookies, toast and celery stalks into armament shapes.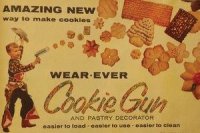 One day, upon observing a four limbed, floor pounding
outburst at  one of our weekly playgroup get- togethers, Rosanne reflected, "I wish I could do that when I'm not happy about
something".




Of course, that would be socially unacceptable. Your sanity as an adult would also be in question if you escaped into the serene confines of a couch fort.


A Delightful & Respectable Way to Escape Reality for Awhile - Coloring

A meditative activity for youngsters and adults, the coloring theme has  many variations beyond the single,  humble  Crayola.




FUN ART 101
Check out these  "crayon rocks".
Crayon Rocks  were developed by a special ed teacher and designed to strengthen the tripod grip muscles in young children, preparing fingers and hands for handwriting.
Recent research has confirmed how important developing the tripod grip is for the brain development of young children.
For children, the crayons are just plain fun with their colorful, pebble-like shapes, smooth texture and beautiful colors. You can find them at:
http://www.bellalunatoys.com/crayon-rocks-soy-crayons-16.html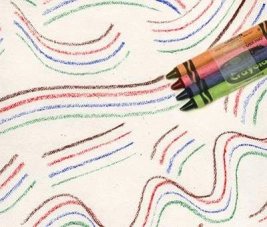 Tape together different crayon color combinations and doodle to your heart's delight.
You can combine them in 3's or 4's, flat or stacked.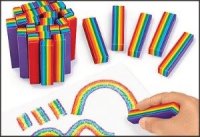 These rainbow crayons, always a big hit with my students from ages 2 1/2 - 10, are a colorful addition to any drawing.
They can be purchased at orientaltrading.com. They come in packs of 25, but are only $9.95. You can always put the extras in birthday party goodie bags.
For an extra creative step, you can go to  google for " instructions on how to make your own rainbow crayons".  It's also a good way to use up little cracked crayons.
Chalk coloring on black construction paper  is another fun variation.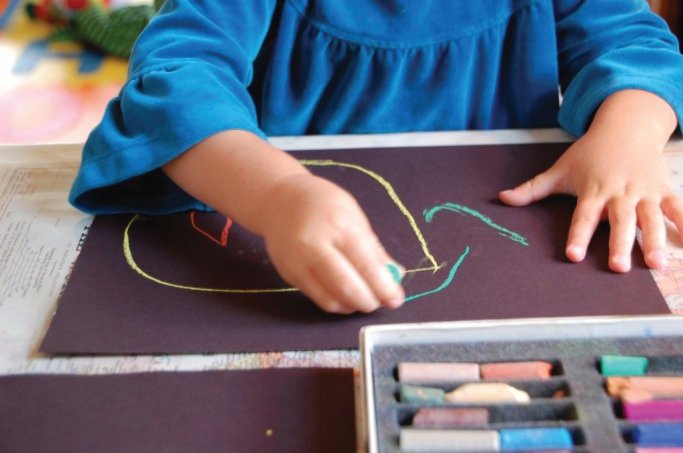 IMPORTANT - Dip the dry chalk into water before having toddlers draw with it. 

The chalk dust can be harmful to their developing little lungs.


If your child creates a particular drawing that you want to preserve, use a spray fixative for pastels, available at any art /craft store or online. (pastels is a fancy art term for chalk)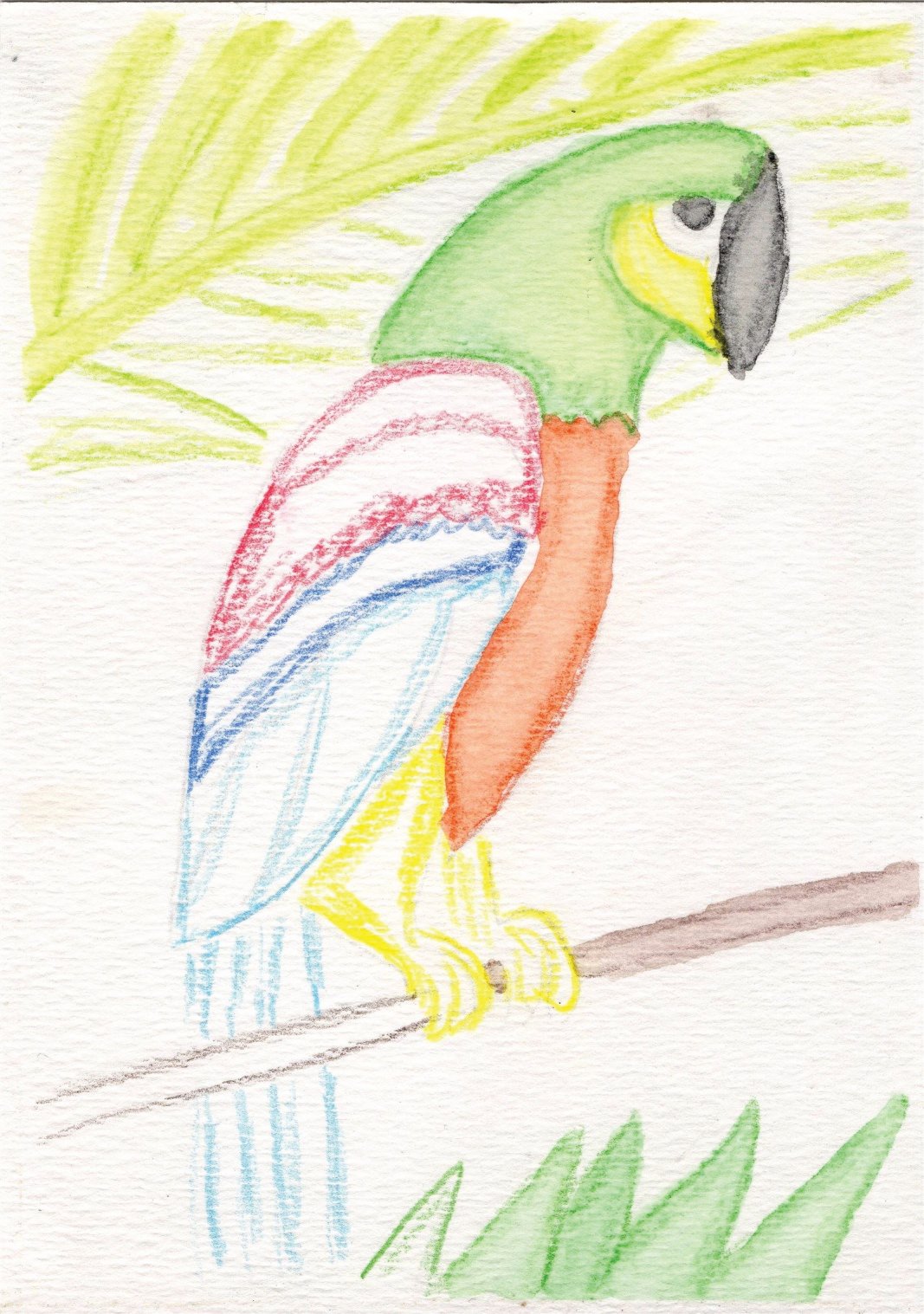 FUN ART 102


One of my favorite art toys is the
watercolor pencil.

I so admire the talent of accomplished watercolor painters. It seems to me to be a very unforgiving art medium. However, when done well, the effects are captivating.  
I am not an accomplished watercolor painter.  But as you can see by my partially completed pretty parrot, watercolor pencils are a tool that can give quite a satisfactory result for  a "fun" artist.
A Few Tips for Watercolor Pencil Coloring

1. Watercolor pencils are best utilized by children who have already learned how to do handwriting.

2. If possible, use watercolor paper for best results.

3. Tape the watercolor paper to heavy cardboard with masking tape around its edges. Leave the paper taped to the cardboard till it dries.

4. Note the unfinished parts of the parrot drawing. That is how the color is first applied....draw darkened, somewhat thick lines of the color around the shapes. Then blend the colors to the center of the shape with a wet paintbrush.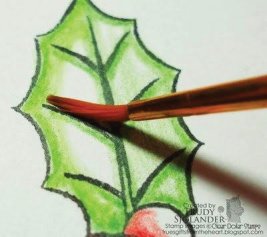 There are good art tutorials with more details on how to color with watercolor pencils at the below links.
"Fun" Art - Advanced Honors Class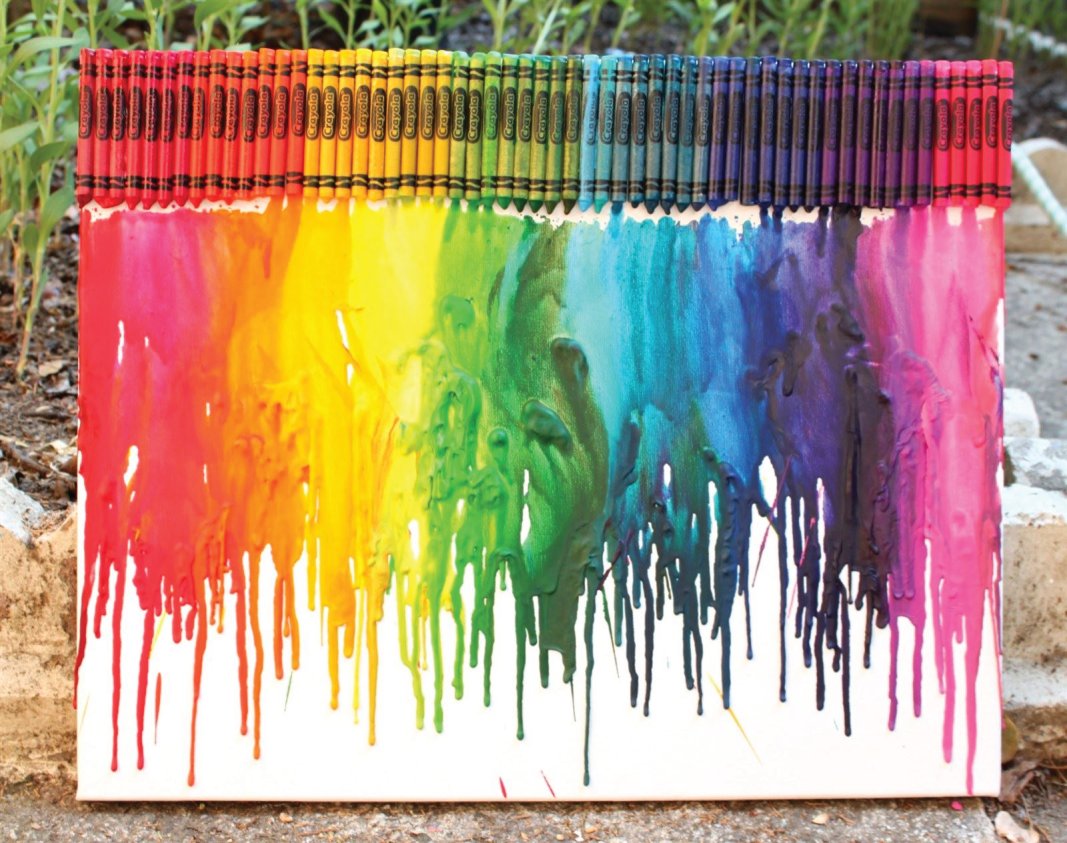 Crayon Rainbow
I am intrigued by this art project. It is actual crayons hot glued to a canvas board then heated with a hair dryer to get the colored wax to drip down.
I have not tried it myself yet, but am about to ask a good friend if she would like to make one together with me for the nursery room she is decorating for her first grandchild. This is definately a project that would need adult supervision if done by a child.
Here is the link for the melted crayon tutorial. Let me know if it works for you.
tutorial/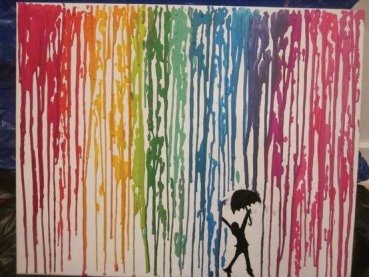 For more inspiration and ideas for this project, go to Google Images and search for "melted crayons on canvas".
/