Shopping Cart
Your Cart is Empty
There was an error with PayPal
Click here to try again
Thank you for your business!
You should be receiving an order confirmation from Paypal shortly.
Exit Shopping Cart
Fun Art Professor
Inspiring & Nurturing Creativity in Young Chidren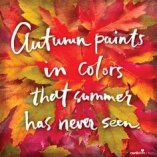 "Autumn is a second spring when every leaf is a flower."
            - Albert Camus
Once you've learned the simple technique of botanical printing, you can move on to some experimentation.
NOTE: 
Look to the post, Botanical Printing  - Part 1, in the category, 
Mini Masterpieces, for the detailed directions of botanical printing.
xxxxxxxxxxxxxxxxxxxxxxxxxxxxxxxxxxxxxxxxxxxxxxxxxxxxxxx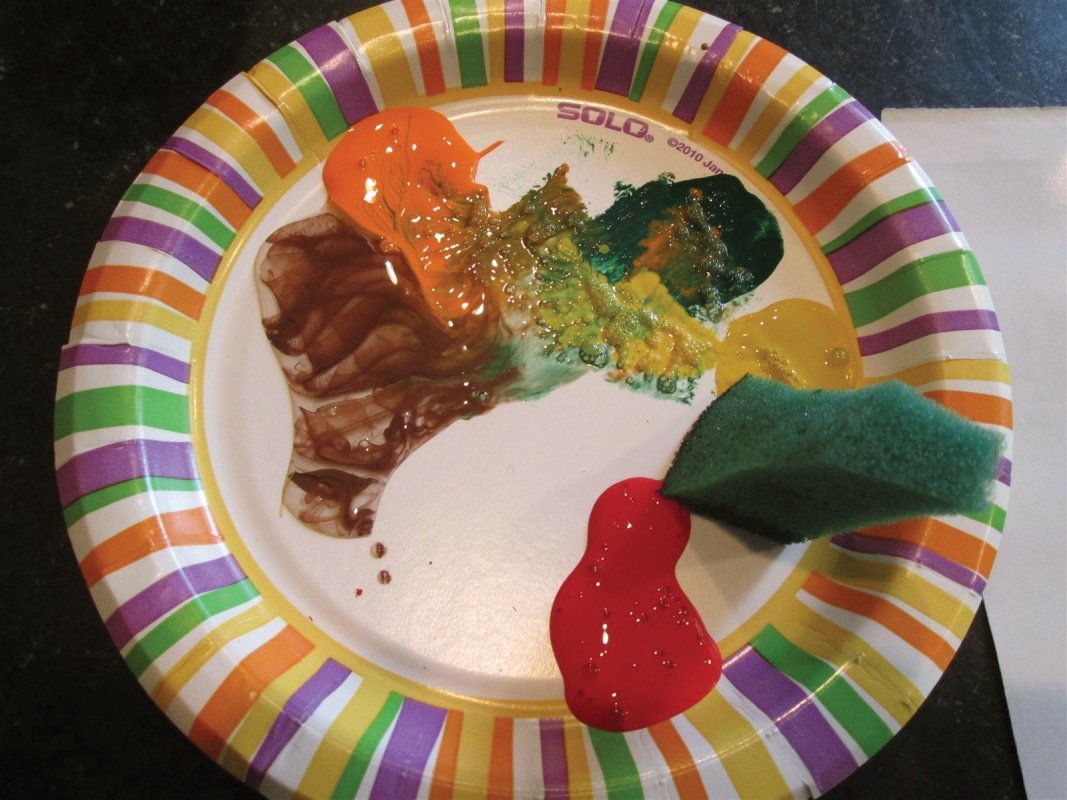 To celebrate Autumn, squeeze out a bit of acrylic paint in the season's colors onto a coated paper plate.
You can use any number of shades. I applied brown, orange, red, yellow and green.
xxxxxxxxxxxxxxxxxxxxxxxxxxxxxxxxxxxxxxxxxxxxxxxxxxxxxxx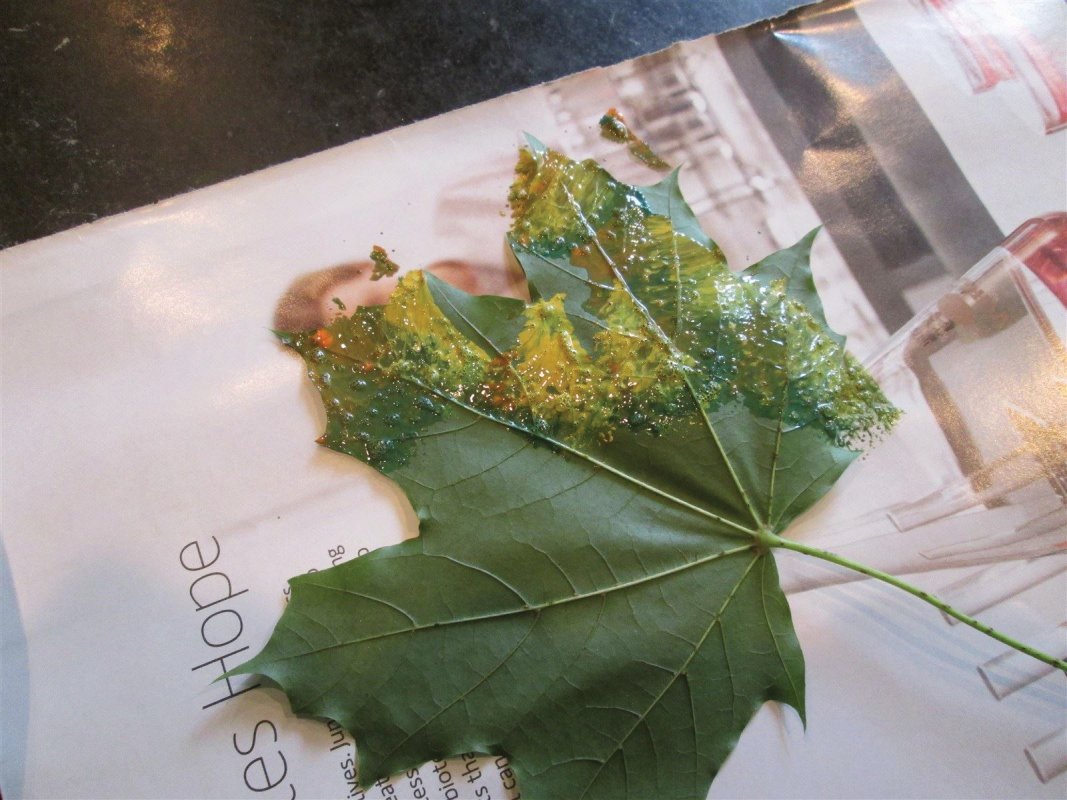 With a small sponge, dab the colors onto the vein side of the leaf, in  a random order.
Make sure to cover the whole leaf, but do not apply the paint heavily.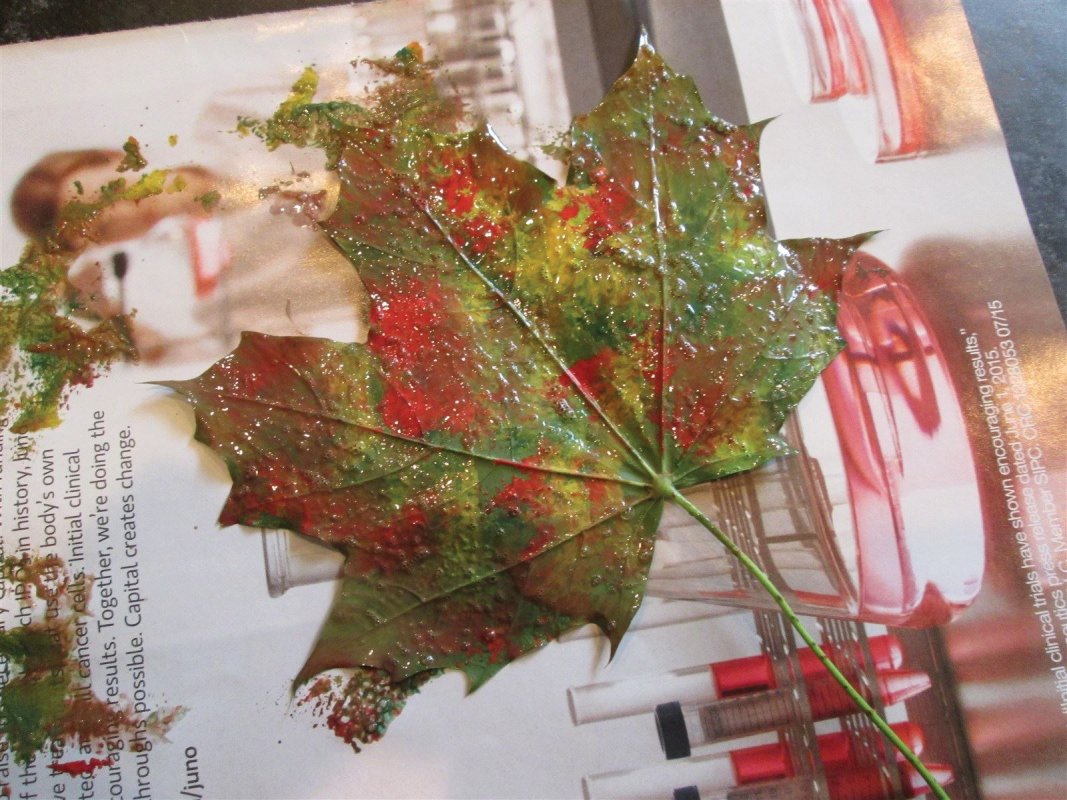 xxxxxxxxxxxxxxxxxxxxxxxxxxxxxxxxxxxxxxxxxxxxxxxxxxxxxxx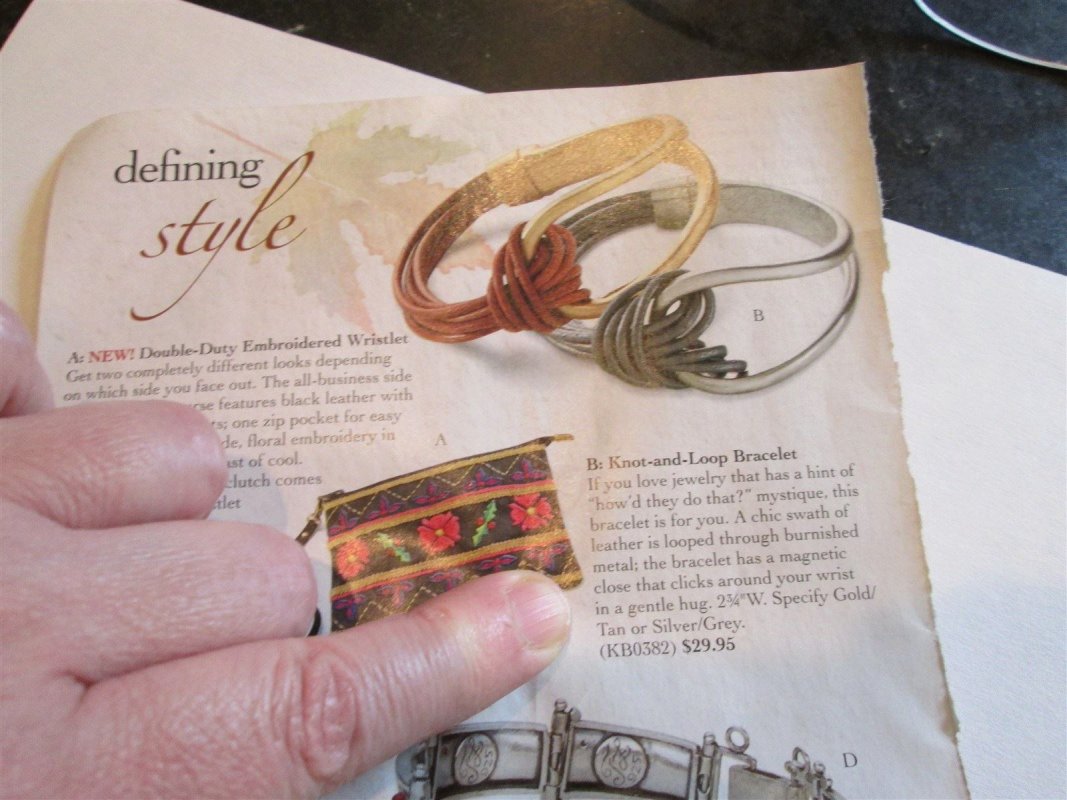 As explained in Part 1, gently place the leaf, paint side down onto a sheet of white paper. Cover with a catalog page. Press and smooth over the entire leaf.   
Lift the page and leaf . You then have........
The Finished Product - A beautiful fall leaf botanical print!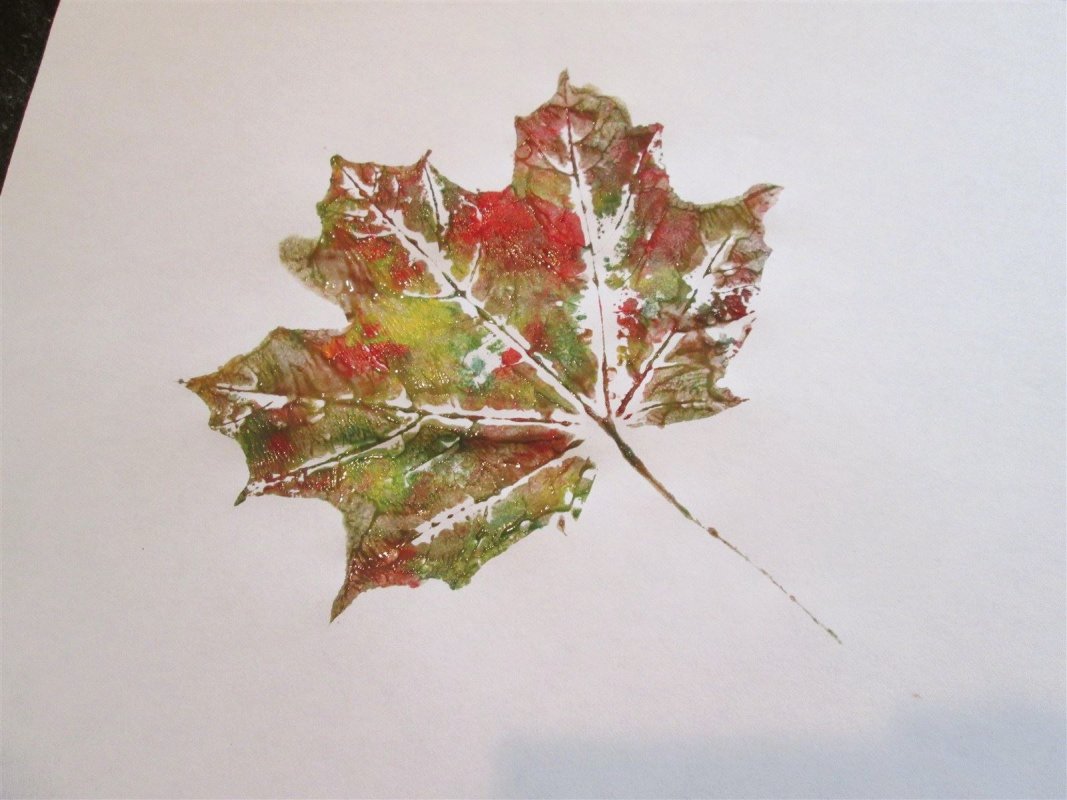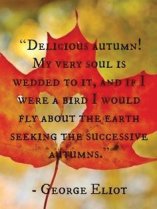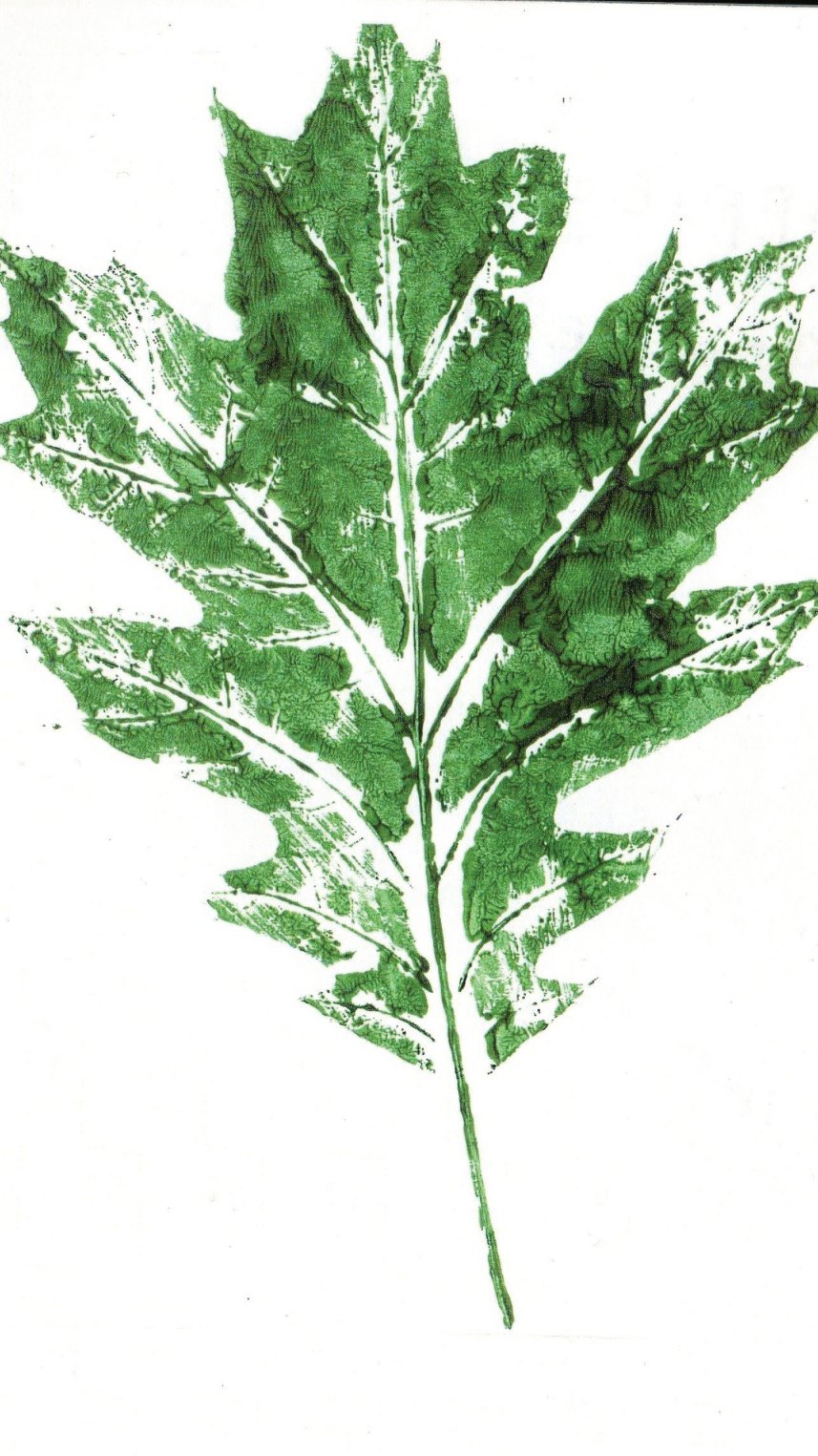 "Nobody sees a flower - really - it is so small it takes time - we haven't time - and to see takes time, like to have a friend takes time." - Georgia O'Keeffe
In all my experiences of teaching arts enrichment classes, this art project has to be one of my all time, absolute favorites.
Look closely at all the varied leaf shapes in your yard or in a local park. You will see a cornucopia of inspiration for botanical printing.
Botanical printing  is so simple that it can be done with children as young as 
2 1/2, but provides such beautiful results, that it is a much satisfying creative activity for adults as well.
So before all the leaves are gone for readers up north, here are the super easy instructions and supplies needed:
- old catalogs or magazines
- plain white paper
- coated paper plate to use as a palette
- green acrylic/craft paint
- an old sponge
- assorted fresh leaves
xxxxxxxxxxxxxxxxxxxxxxxxxxxxxxxxxxxxxxxxxxxxxxxxxxxxxxx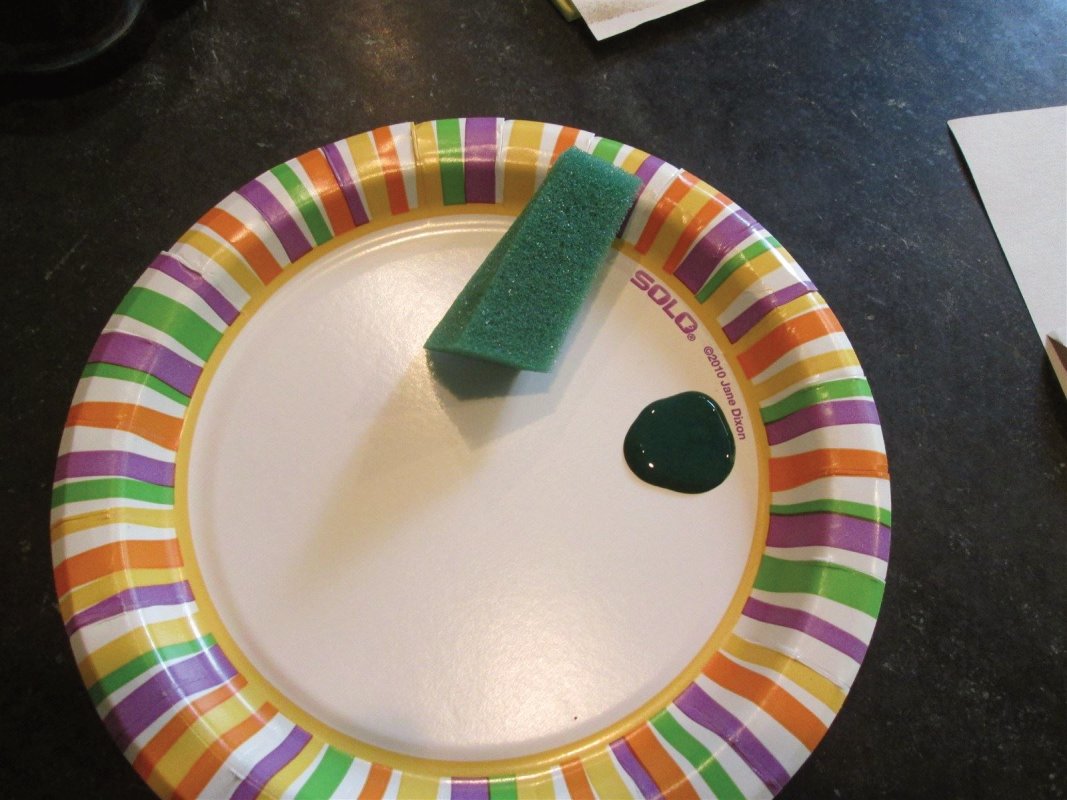 STEP ONE
Squeeze a little bit of green paint onto the coated paper plate.
xxxxxxxxxxxxxxxxxxxxxxxxxxxxxxxxxxxxxxxxxxxxxxxxxxxxxxx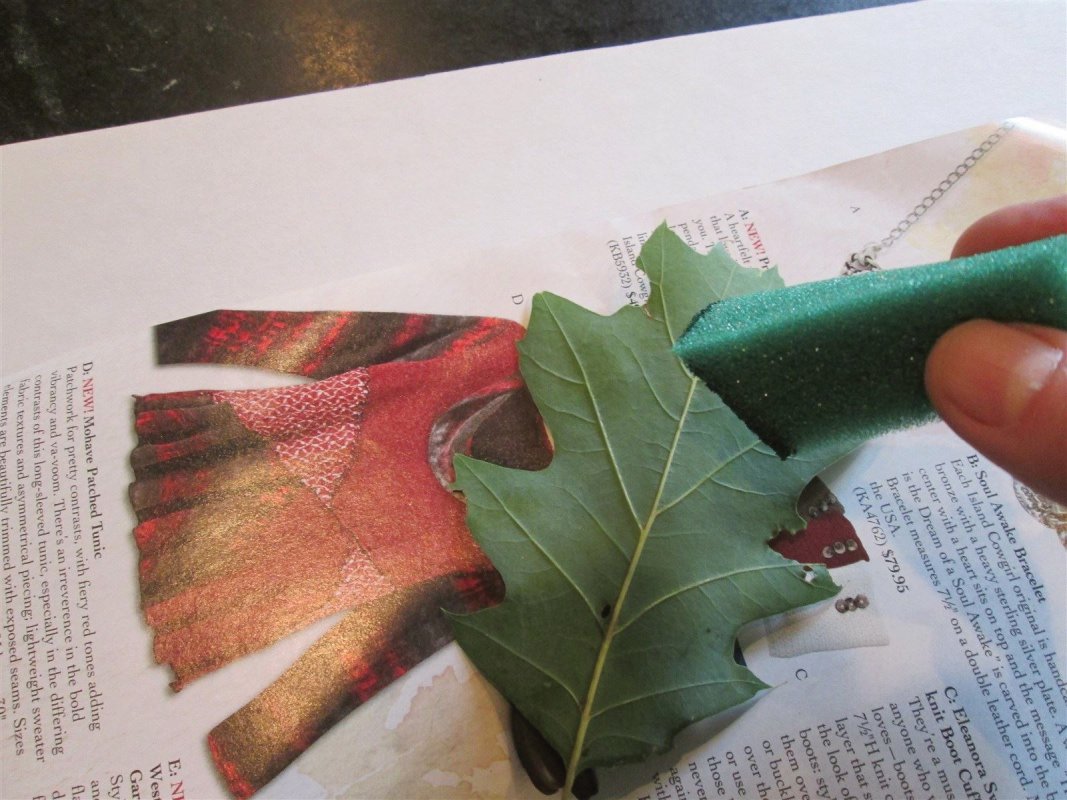 STEP TWO
Lay one leaf, vein side up, onto a page from an old catalog or magazine.
Apply paint evenly with the sponge to cover the entire leaf.
NOTE - Don't apply too heavily or the image won't print well.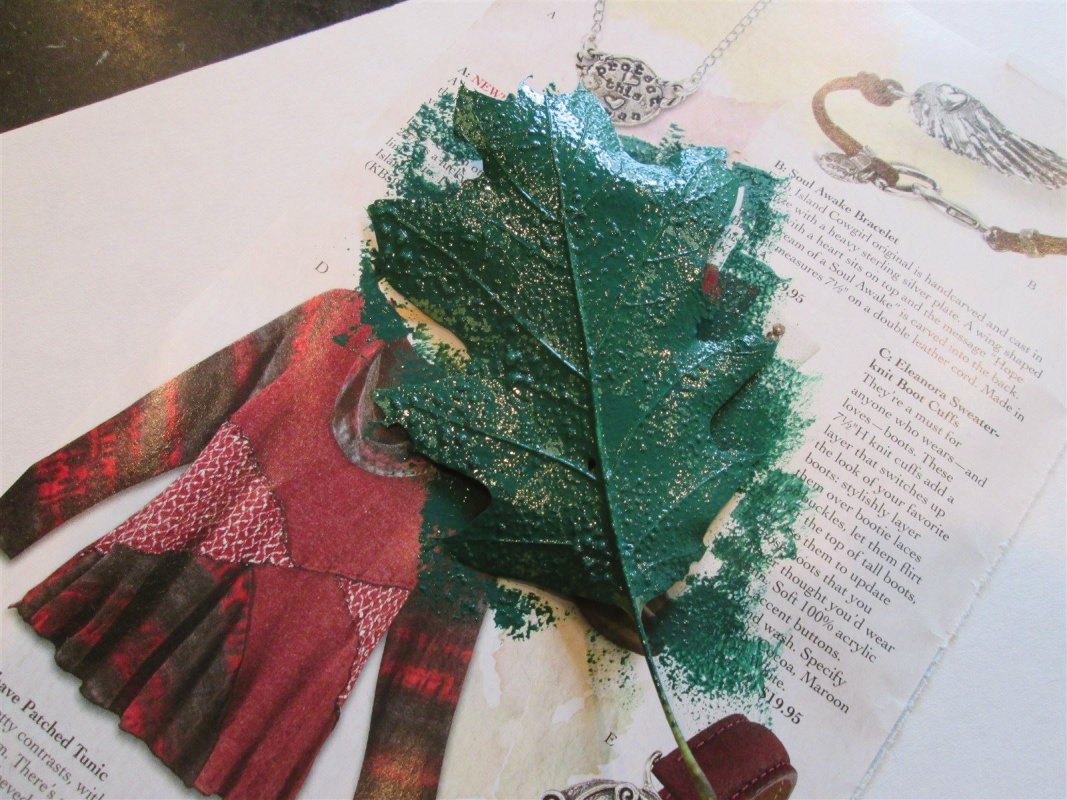 xxxxxxxxxxxxxxxxxxxxxxxxxxxxxxxxxxxxxxxxxxxxxxxxxxxxxxx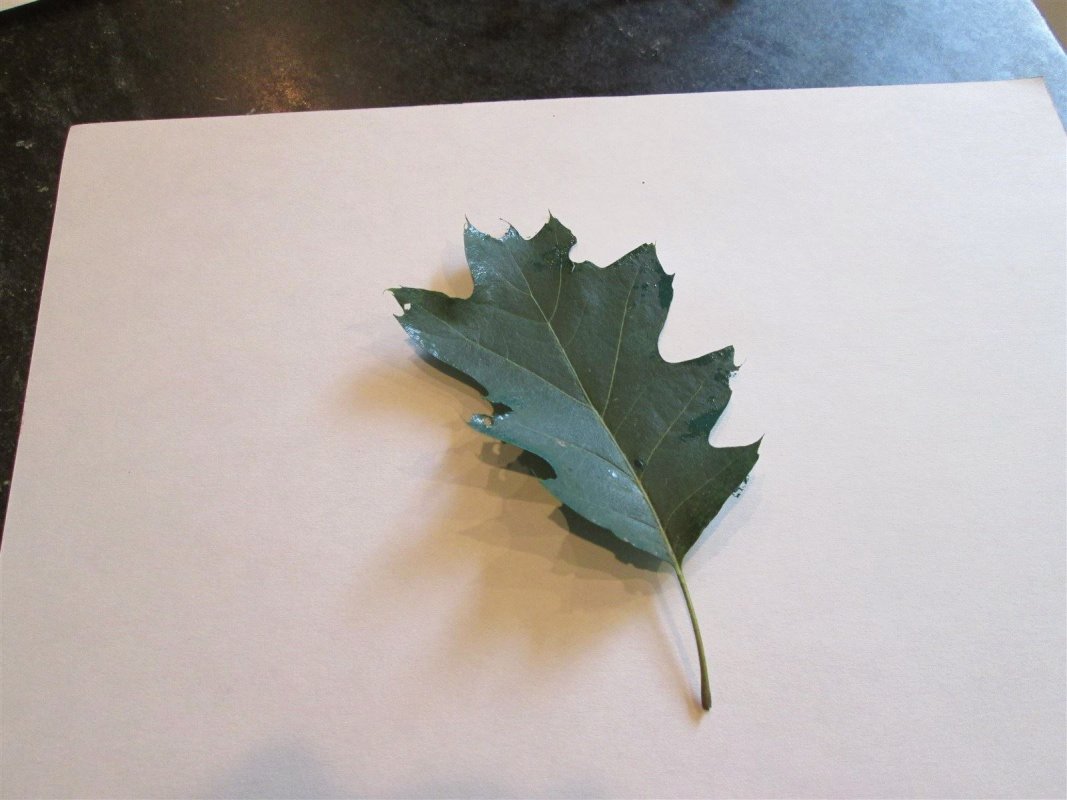 STEP THREE
Gently place leaf, vein/paint side down onto white paper.
xxxxxxxxxxxxxxxxxxxxxxxxxxxxxxxxxxxxxxxxxxxxxxxxxxxxxxx
STEP FOUR
Place another, clean catalog page over the leaf.
Press and smooth your finger over the page so that you feel every bit of the leaf.
(This is an interesting sensory activity for young children.)
xxxxxxxxxxxxxxxxxxxxxxxxxxxxxxxxxxxxxxxxxxxxxxxxxxxxx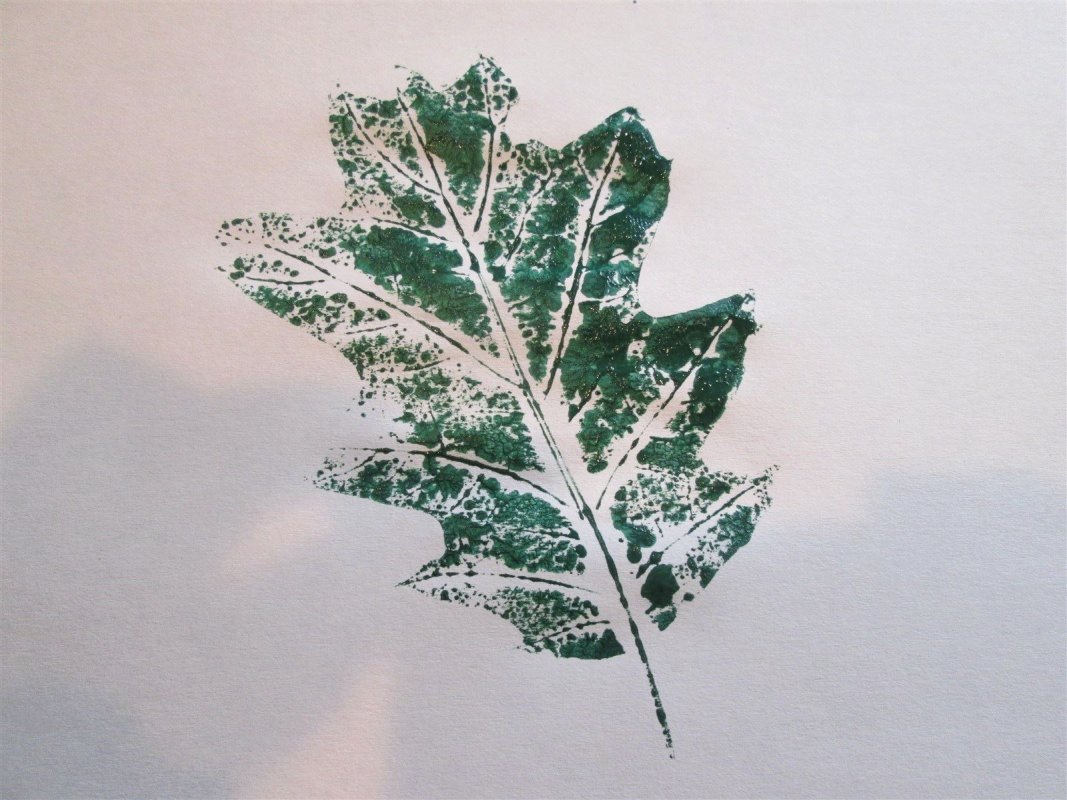 STEP FIVE 
Carefully lift up the catalog page and then, the leaf by its stem.
Voila! 
You now have a beautiful botanical print.
xxxxxxxxxxxxxxxxxxxxxxxxxxxxxxxxxxxxxxxxxxxxxxxxxxxxxx
So go out and explore today! 
See how many different leaf shapes you can find. You needn't be confined to tree leaves. Many  herbs and weeds have interesting shapes and printing potential. 
I found all of these in my yard, which I will be using in a future post titled, "Building a Jungle".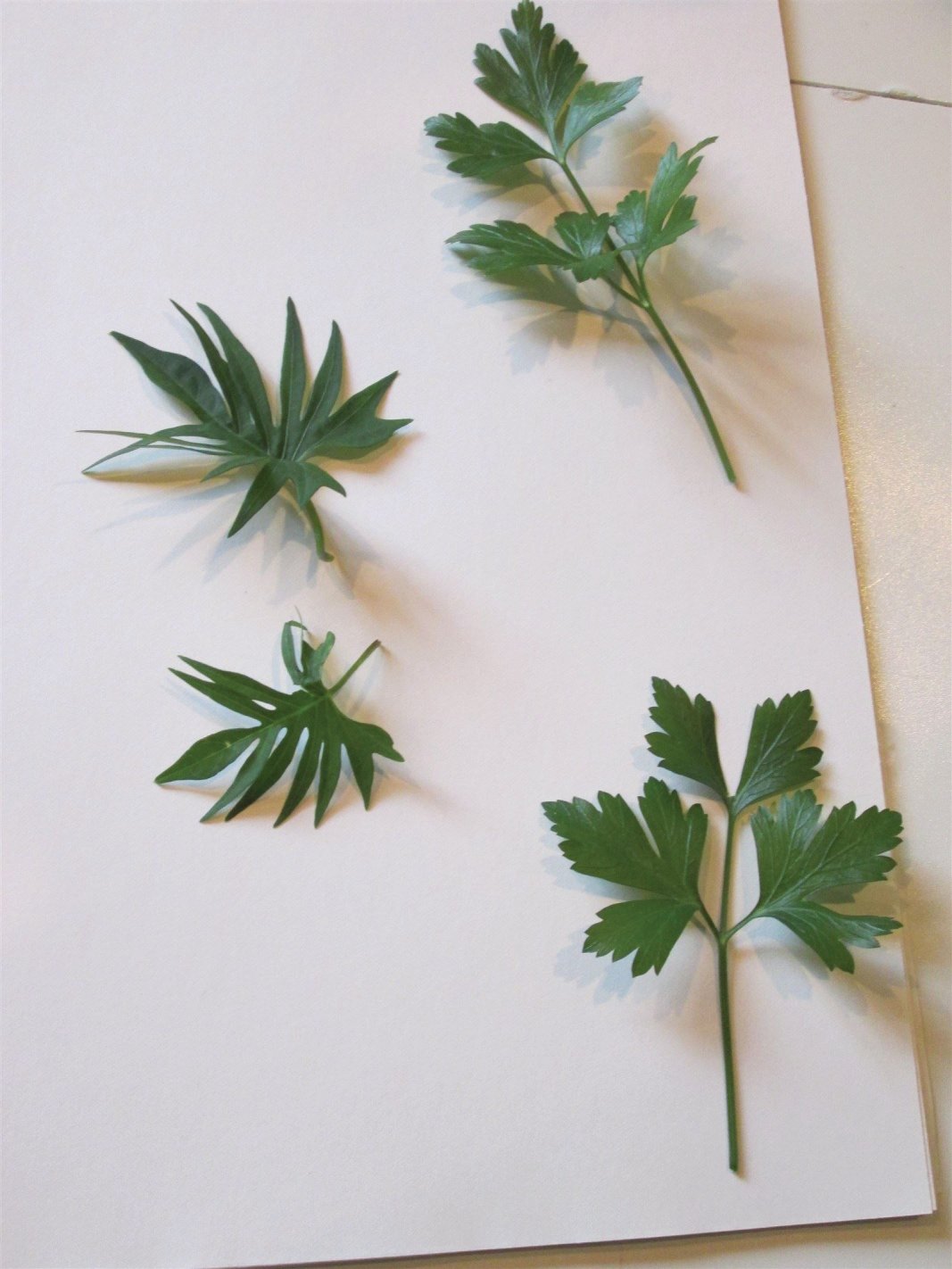 Parsley & some crazy vine that I don't know the name of.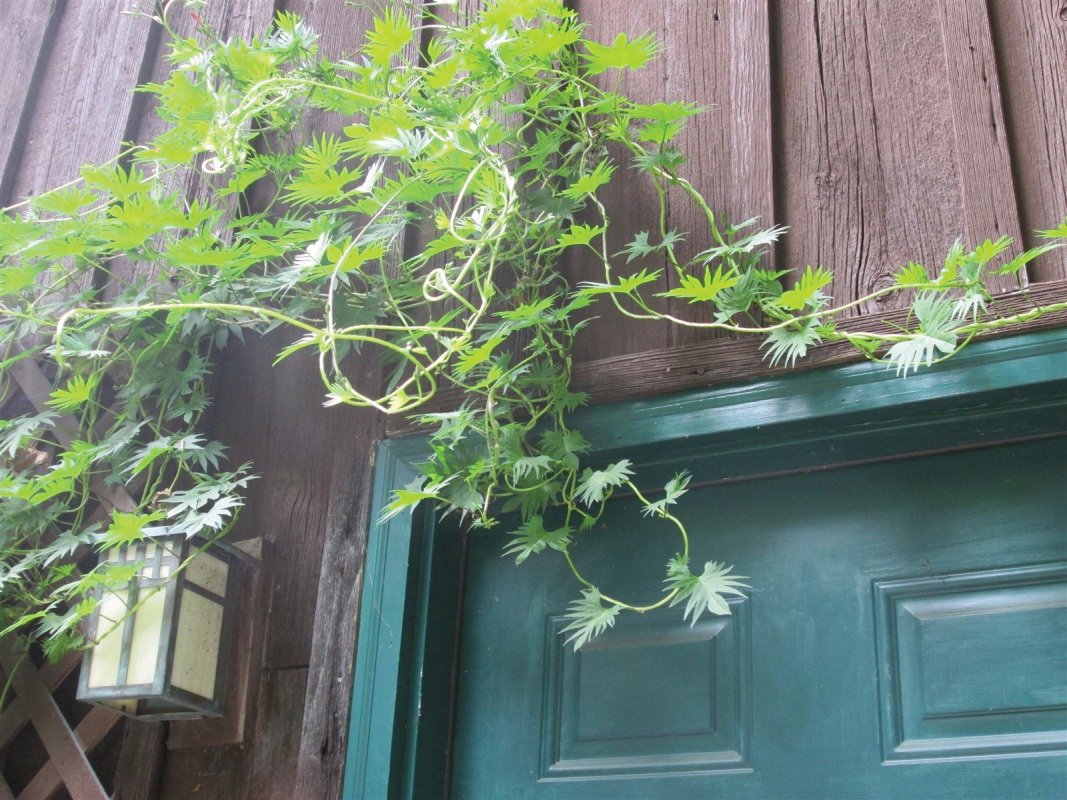 The Crazy Vine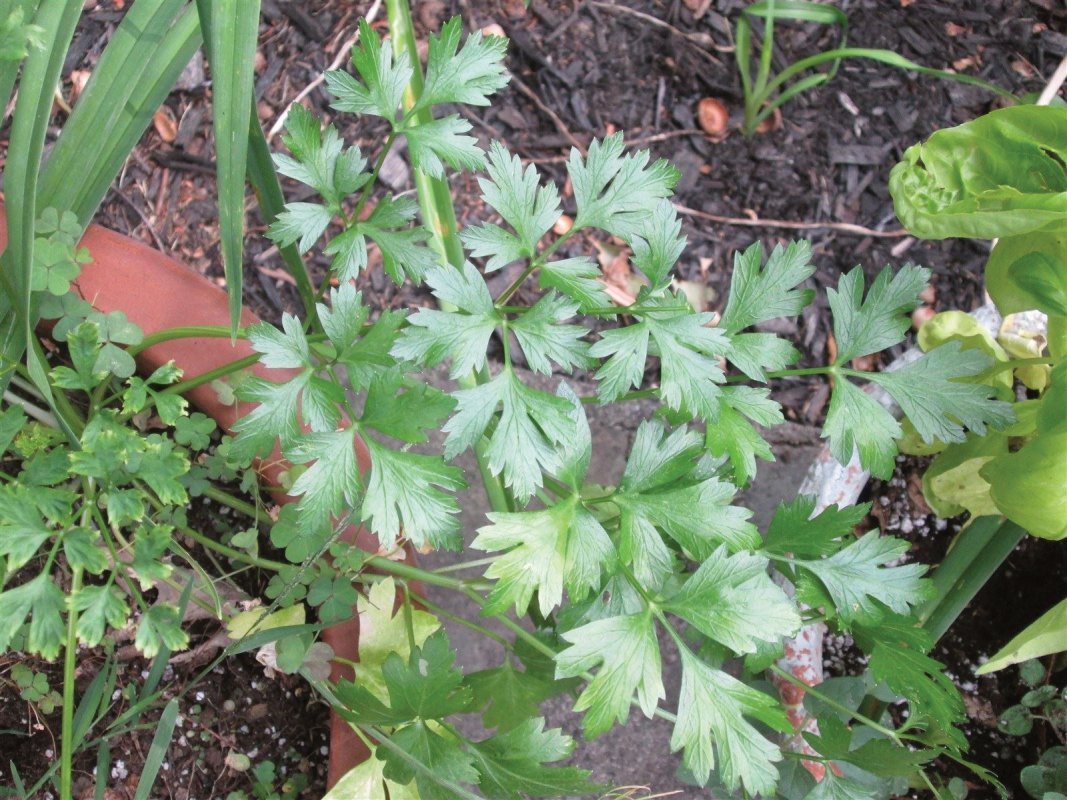 The Parsley
xxxxxxxxxxxxxxxxxxxxxxxxxxxxxxxxxxxxxxxxxxxxxxxxxxxxxxx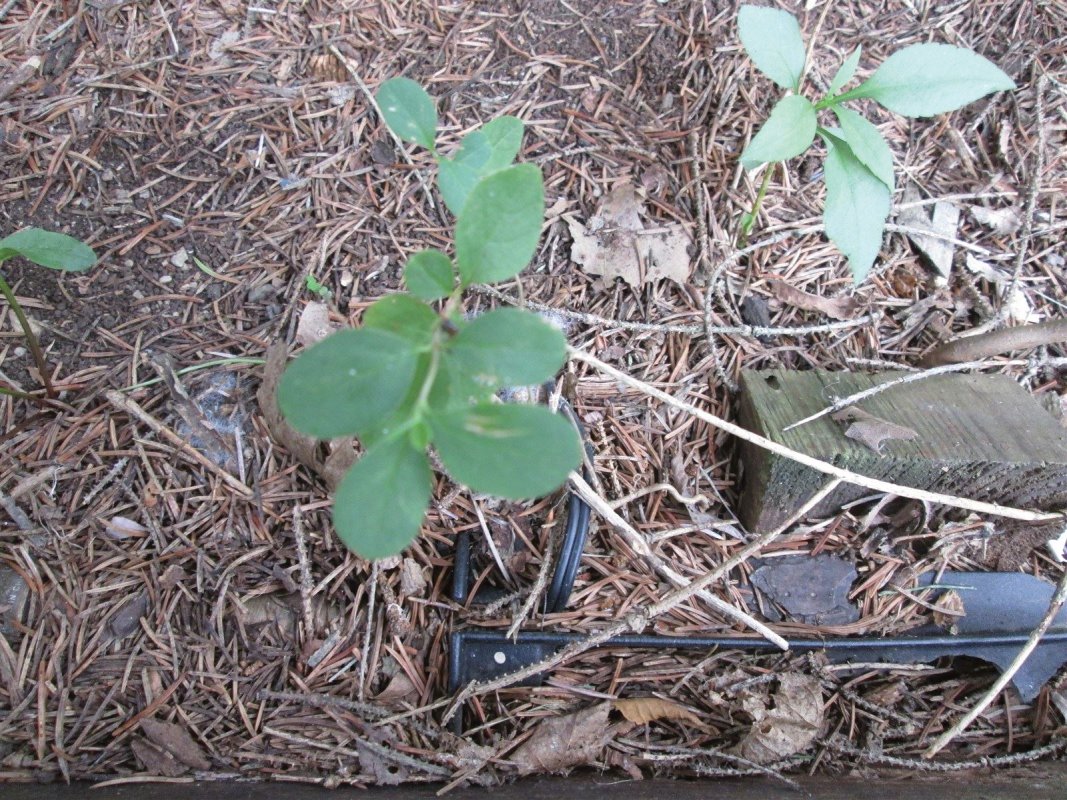 Assorted weeds make interesting prints.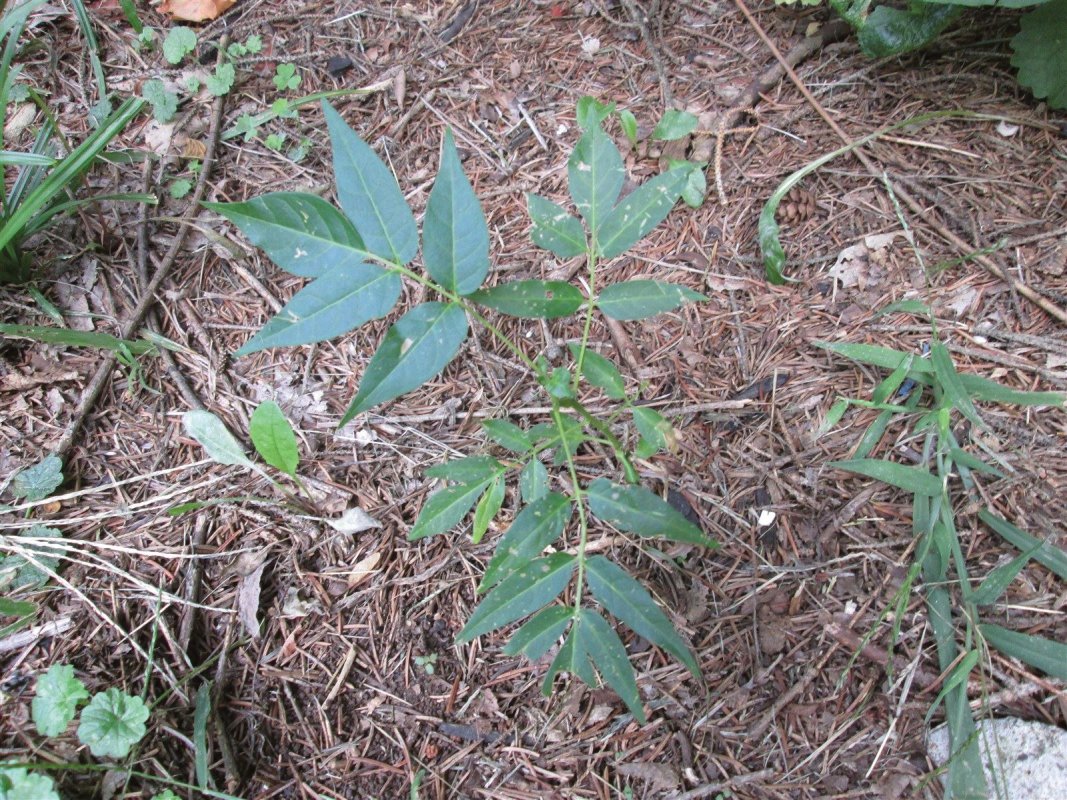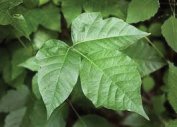 IMPORTANT
WARNING !!!!!!!
Leaves of three, 
let them be!
This is what poison ivy looks like. Do not pick any leafy plant that has 
"leaves of three".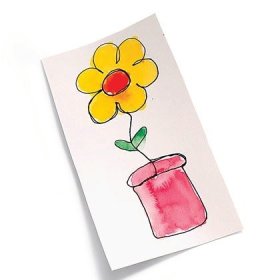 "A line is a dot that went for a walk."
― Paul Klee
Simply defined,
one-liners are drawings in which the artist's pencil, pen, brush or crayon
touches the paper and is not lifted until the drawing is finished.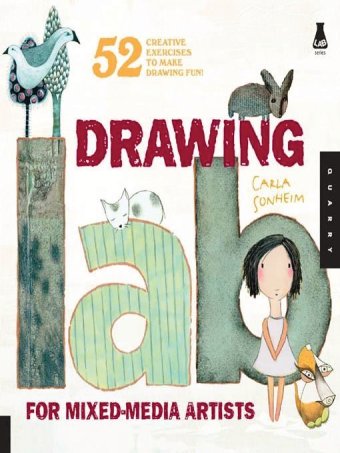 In her book, DrawingLab, Carla Sonheim recommends this activity as a way of getting your creativity started.
Even though this book is really directed more towards adult drawing projects, she has several ideas that can be fun for the younger set, one-liners being one of them.
This activity is best tried once a child can already write his or her name.
Sonheim's advice when doing this technique is to "Think loops".
The other key point is that your eyes should be able to follow where the one-liner begins and ends. (Think of it as taking your eyes on a roller coaster ride.)

The following are suggested  as art subjects in The Drawing Lab:

Elephant - Vase of Flowers -Cat - Lightbulb -  Horse - Bicycle - Guitar - Human Face - Car - House - Tree -   Horse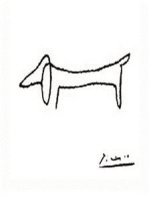 Beyond being a fun drawing exercise, this techinque was employed by some very well known artists.
Pablo Picasso did a series of one-liner sketches described on the flap of the aptly named book, Picasso's One Liners,  as "a small but delightful contribution to the artist's great body of drawings".
This particular book is currently out of print, but you can see a series of  the book's featured sketches at:
Picasso's subjects in this book include harlequins, musicians, circus scene and animals, including the dog and camel seen here.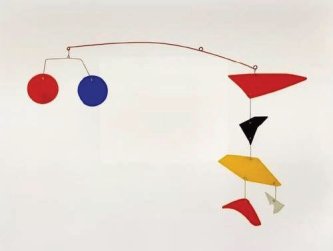 Alexander Calder, the American sculptor, best known as the originator of the mobile, also dabbled with one-liners.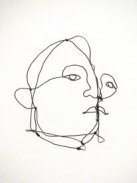 Here you see Calder's unique, one-liner take on the artist's self portrait.
He carried the one-liner idea a step further by creating three dimensional wire drawings.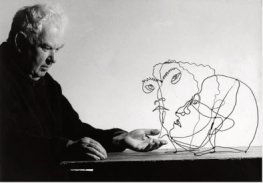 If you would like to try this one-liner sculpting technique, you can find wire of  differing weight, thickness and resistance at craft stores, or by googling, "jewelry wire".
Another variation on a one-liner  art project  is yarn painting. There are some really cute ideas on Aunt Annie's Crafts at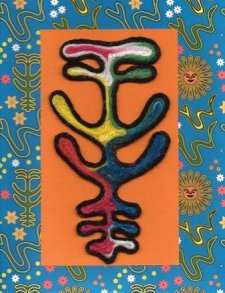 Now for some really mind blowing one- liner art, check out the video on the following post about artist, Chan Whee Chong.
This is a close up of Chong's one-liner, Girl with a Pearl Earring. Amazing!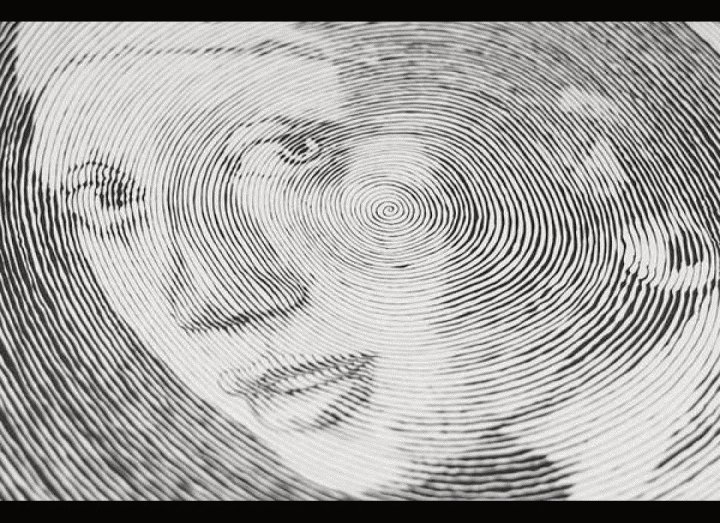 sssssssssssssssssssssssssssssssssssssssssssssssssssssssssssssssssssssssss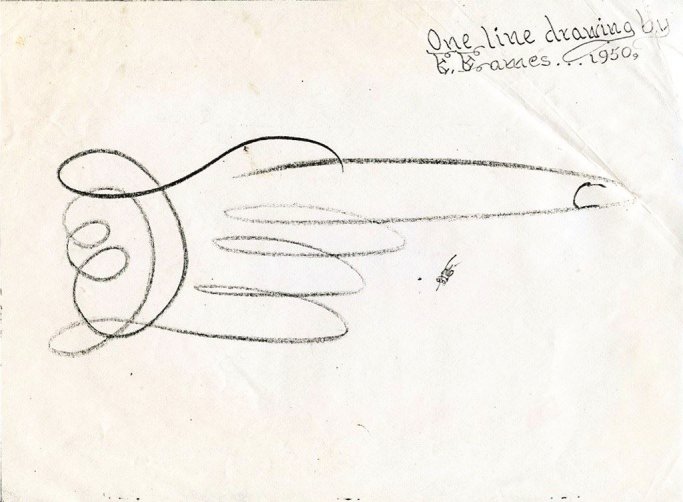 A ONE-LINER CHALLENGE
Take a try at doing your own one-liner.  Then send it to me.
I would love to do a post of my readers' one-liner creations.
(open to artists of  all ages) 
/