Shopping Cart
Your Cart is Empty
There was an error with PayPal
Click here to try again
Thank you for your business!
You should be receiving an order confirmation from Paypal shortly.
Exit Shopping Cart
Fun Art Professor
Inspiring & Nurturing Creativity in Young Chidren
| | |
| --- | --- |
| Posted on February 8, 2013 at 9:02 PM | |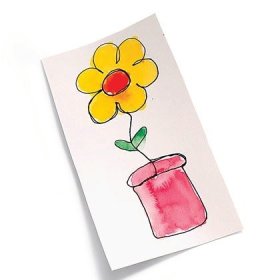 "A line is a dot that went for a walk."
― Paul Klee
Simply defined,
one-liners are drawings in which the artist's pencil, pen, brush or crayon
touches the paper and is not lifted until the drawing is finished.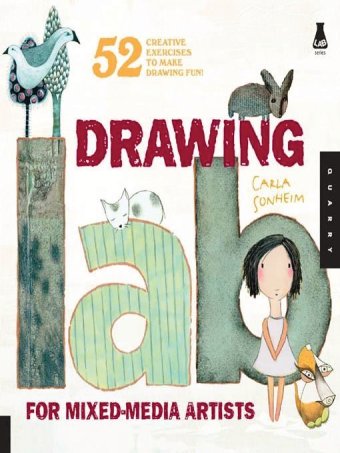 In her book, DrawingLab, Carla Sonheim recommends this activity as a way of getting your creativity started.
Even though this book is really directed more towards adult drawing projects, she has several ideas that can be fun for the younger set, one-liners being one of them.
This activity is best tried once a child can already write his or her name.
Sonheim's advice when doing this technique is to "Think loops".
The other key point is that your eyes should be able to follow where the one-liner begins and ends. (Think of it as taking your eyes on a roller coaster ride.)

The following are suggested  as art subjects in The Drawing Lab:

Elephant - Vase of Flowers -Cat - Lightbulb -  Horse - Bicycle - Guitar - Human Face - Car - House - Tree -   Horse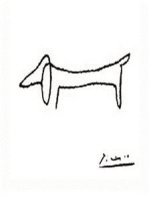 Beyond being a fun drawing exercise, this techinque was employed by some very well known artists.
Pablo Picasso did a series of one-liner sketches described on the flap of the aptly named book, Picasso's One Liners,  as "a small but delightful contribution to the artist's great body of drawings".
This particular book is currently out of print, but you can see a series of  the book's featured sketches at:
Picasso's subjects in this book include harlequins, musicians, circus scene and animals, including the dog and camel seen here.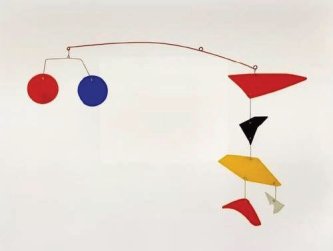 Alexander Calder, the American sculptor, best known as the originator of the mobile, also dabbled with one-liners.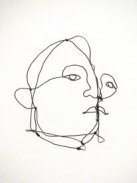 Here you see Calder's unique, one-liner take on the artist's self portrait.
He carried the one-liner idea a step further by creating three dimensional wire drawings.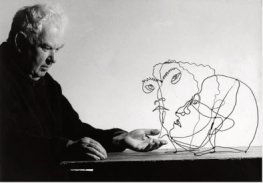 If you would like to try this one-liner sculpting technique, you can find wire of  differing weight, thickness and resistance at craft stores, or by googling, "jewelry wire".
Another variation on a one-liner  art project  is yarn painting. There are some really cute ideas on Aunt Annie's Crafts at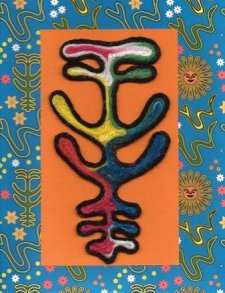 Now for some really mind blowing one- liner art, check out the video on the following post about artist, Chan Whee Chong.
This is a close up of Chong's one-liner, Girl with a Pearl Earring. Amazing!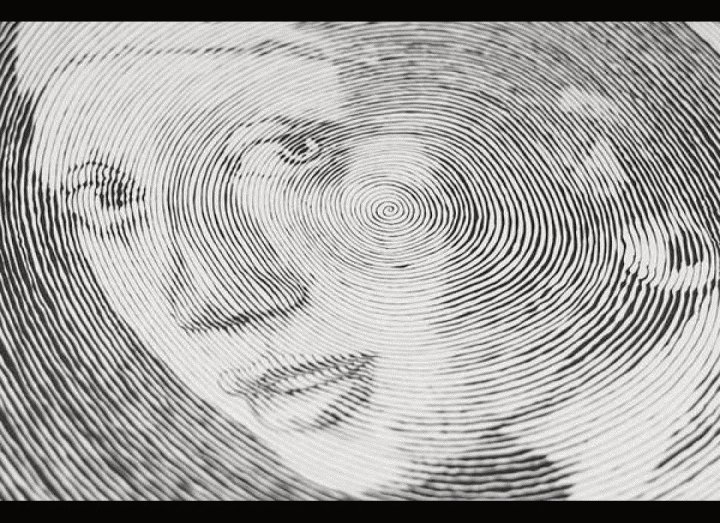 sssssssssssssssssssssssssssssssssssssssssssssssssssssssssssssssssssssssss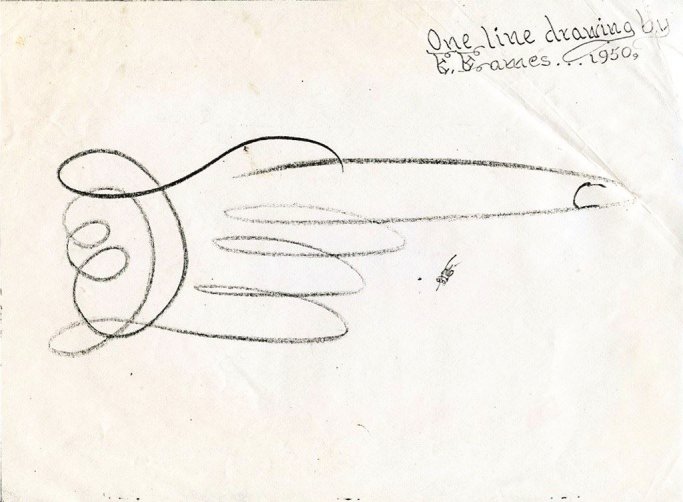 A ONE-LINER CHALLENGE

 

Take a try at doing your own one-liner.  Then send it to me.

 

I would love to do a post of my readers' one-liner creations.

(open to artists of  all ages) 

Categories: Mini Masterpieces

0

/