Shopping Cart
Your Cart is Empty
There was an error with PayPal
Click here to try again
Thank you for your business!
You should be receiving an order confirmation from Paypal shortly.
Exit Shopping Cart
Fun Art Professor
Inspiring & Nurturing Creativity in Young Chidren
| | |
| --- | --- |
| Posted on April 25, 2013 at 11:16 AM | |
"The purest and most thoughtful minds are those which love color the most. "  - John Ruskin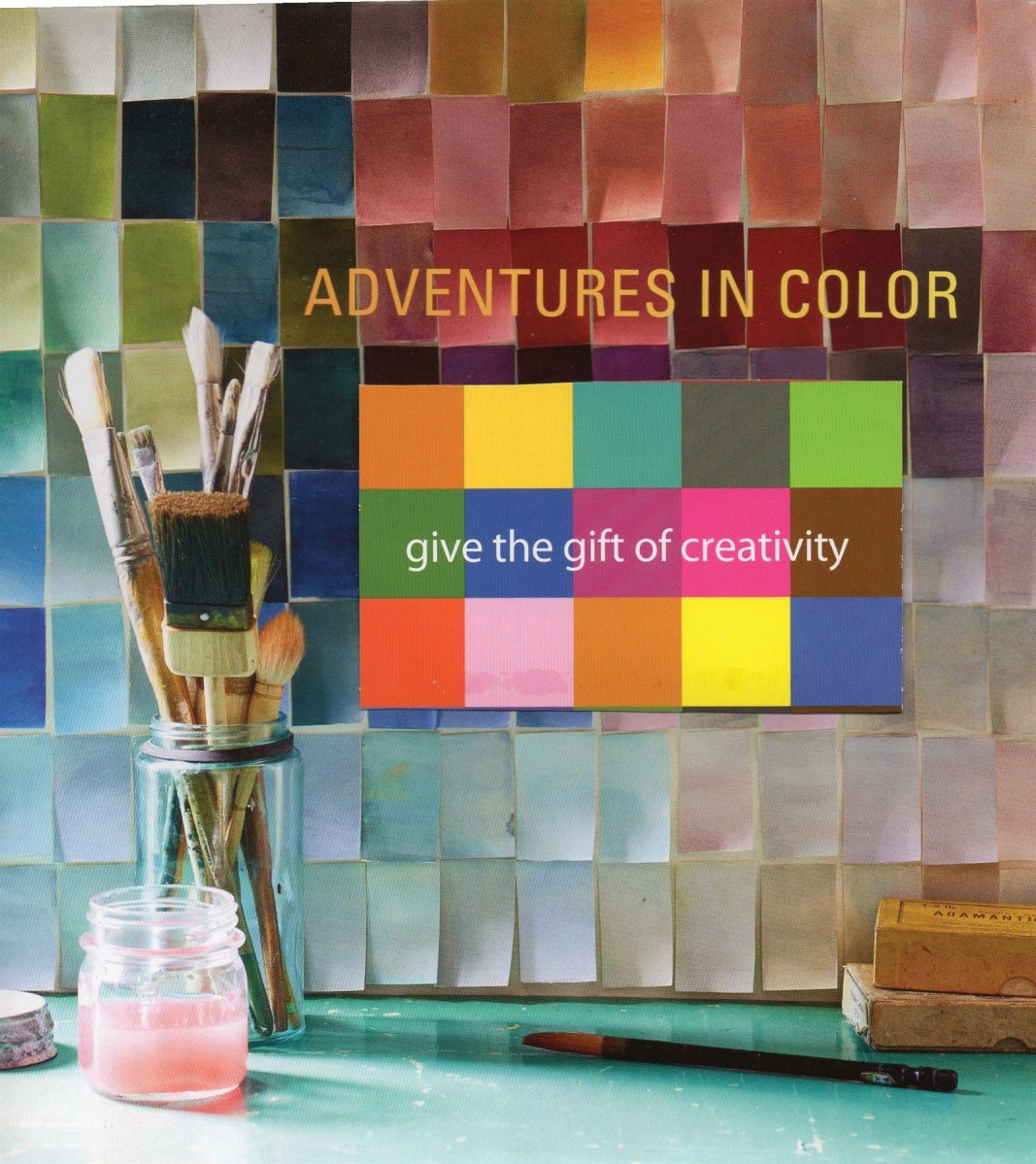 A character on a short lived television comedy titled,
Welcome to New York,
remarked on that city's clothing style saying, "We wear black. And that's only until they invent something darker". 
 
 
I lived near Miami for 3 years. When we first moved there from New York, my wardrobe truly did consist of mostly black, brown and tan. (and that was my summer wardrobe)  My husband looked at me one day and said, "You need to get some colorful clothes."
He was right.
After that point, I began to revel in the myriad of color in South Florida, not only in the peoples' wardrobes, but also in the almost endless blue skies and the colorful flora & fauna.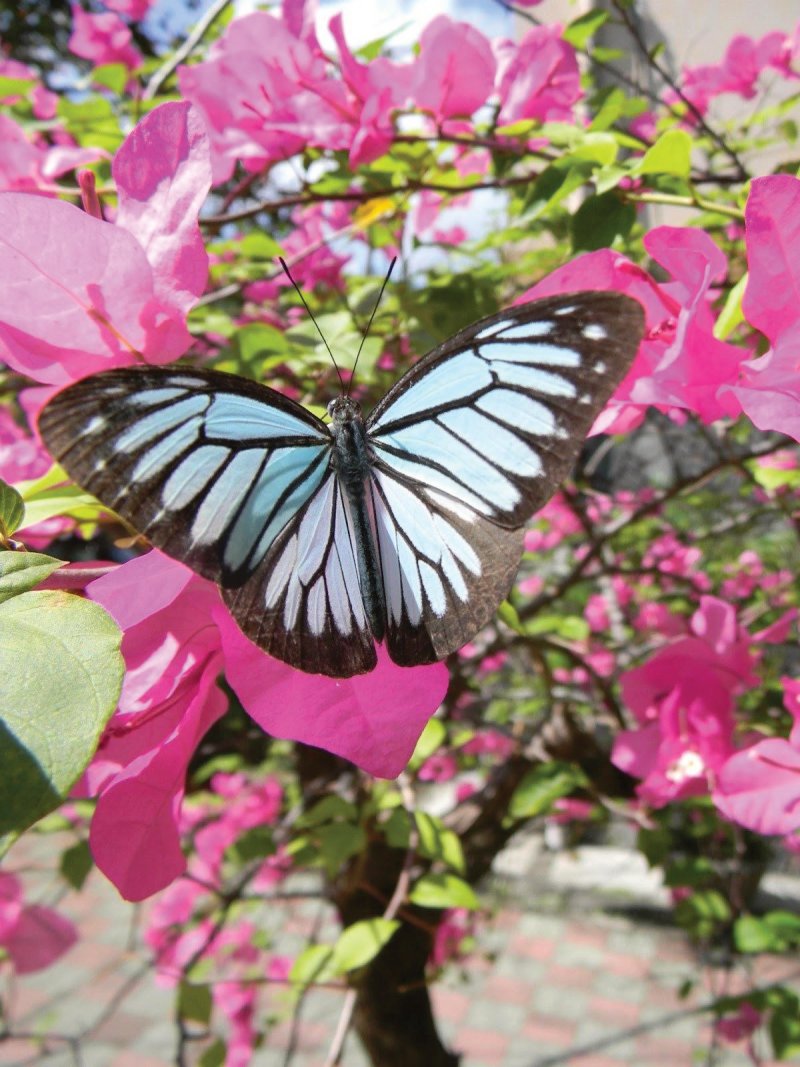 Our yard was a sanctuary to butterflies that were attracted to the nearly year long blooming, hot pink Bougainvillea bushes and the deep purple Mexican Petunias.
Flocks of wild green parrots regularly flew over our house.
When we moved back to New York in January 2012, I felt starved for color. I found myself rifling through the racks at Target, looking for winter scarves that would afford me the opportunity to layer, at least a hint of brightness, on top of my "back in New York" black winter jacket.
Color Excites
Remember that feeling as a child, when breaking open a brand new box of crayons?
I had that same inner gasp as I spied our first spring flowers valiantly braving the cold, popping out against the dull brown dirt and bark.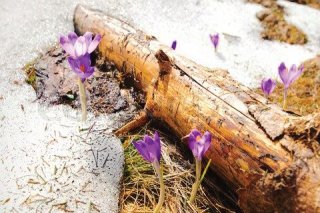 It is a worthy goal to work at bringing more color into your child's life.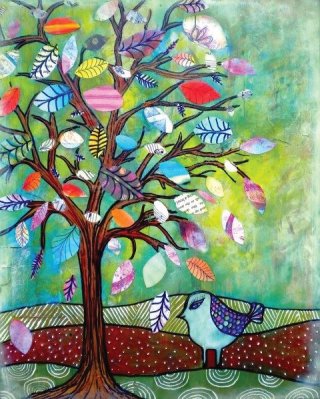 Spring Cleaning for the Imagination
I came upon this beautiful watercolor by Robin Meade soon after writing my last blog post about coaxing spring along. 
Inspired by Robin's patterned leaves, I realized you could get a similar effect by cutting leaf shapes out of colorful catalog images and glue-sticking them onto the bare winter branches.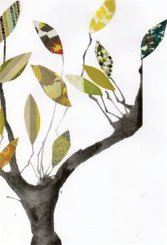 (see instructions on how to create the tree branches in the previous post, "Spring, Where Are You ?")
You can also incorporate "shape" lessons for a younger child by cutting out squares, triangles or circles to apply to the branches for an abstract tree.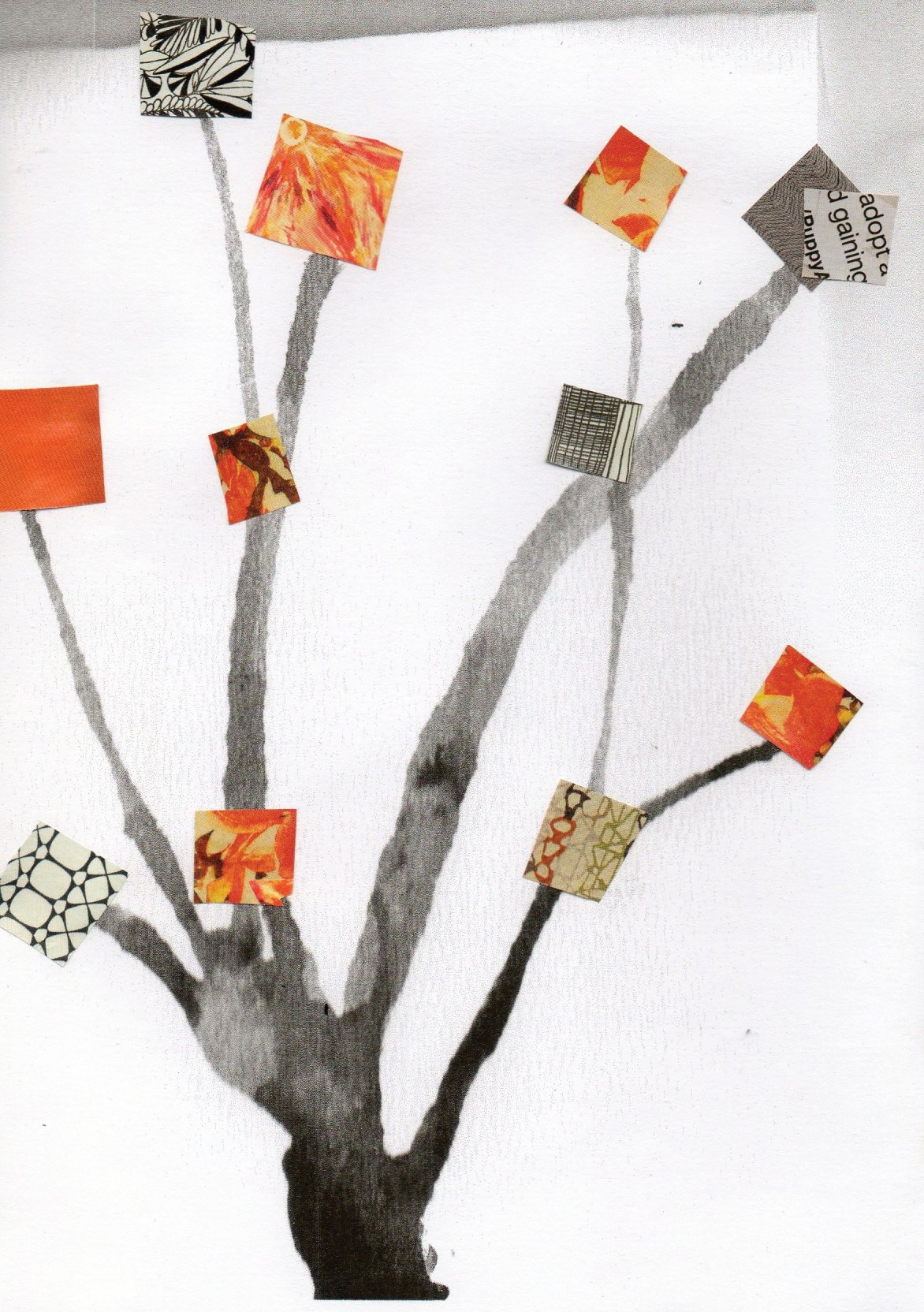 Catalogs are blooming with bright spring shades right now!
Bring more color into your creative time with your child by cutting out colorful images from catalogs and magazines for future use in collaging projects.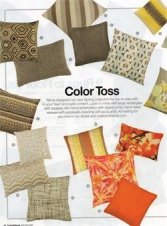 (Hint - if you do this, store the cut outs in a designated box so they don't make a clutter mess of your house.)










See if your child can spot which pillow patterns I cut out to make the leaves on the trees.




























A Variation




Karen Wojcinski, an elementary art teacher passed along this idea.



















Karen shared, "I do a similar project with my kindergarten. I show them a picture of Van Gogh's beautiful apple tree, and a bit more of Van Gogh's work. We then do the finger paint dipped technique using white and a little magenta paint." 




Beautiful!  Thanks, Karen, for the great idea. 



















Categories: Art Project Ideas

0

/